EVENT NOW OVER - SUPER DAY HAD BY EVERYONE!
110 People managed to balance on a slackrack!
GLOBAL CITY BALANCE CHALLENGE 2017 IN BUXTON: SATURDAY 3 JUNE 10AM-4PM, Pavilion Gardens
As Gibbon Slacklines says, "The Global City Balance Challenge is an initiative with a simple plan: To prove that balance can be achieved by anyone! "It´s pretty much like learning to ride a bike" With the right approach it is achievable in a very short time … And once you gain the skill you don´t lose it! The challenge for the city is to get in one day as many people as possible to balance for 10sec on a Slackrack (10ft long and 30cm high, free standing slackline structure)" See pictures above and the video below for what a slackrack is and its uses.

To learn how to slackline GIBBON has developed a free App with video tutorials on learning how to balance on a slackline, gaining skills and tricks and how to use Slacklines to stay fit. Available on Android and IOS: www.gibbonapp.com
Who's Doing This & Why?
James (pictured below) and other University of Derby students are often in Buxton's Pavilion Gardens practising their balance skills on a slackline. Like Gibbon, they want to introduce the sport to others. What better way than hosting the Challenge among the fun elements surrounding the Rotary Club of Buxton's Summer Fair & Chaity Bazaar, Pavilion Gardens, 3 June 2017, 10 am – 4 pm? You can read more about Gibbon's slackline philosophy at Introducing GIBBON Slacklines.

We Really Need You to Make This a Record-Breaker for Buxton!

James and his friends will be near the Swimming Baths in their usual spot, ready to start counting. Nobody's being asked to attempt what you'll see James and his friends doing on their slackline! All you have to do is balance on the slackrack above for 10 seconds! The more we count, the better chance we have against big cities like Toronto, Dublin and Tokyo! So come along and give your support on the day to James, his friends, and Gibbon's mission. Make Buxton proud of you! There's lots going on at the Summer Fair & Charity Bazaar to keep you interested and amused after you've done your 10 seconds!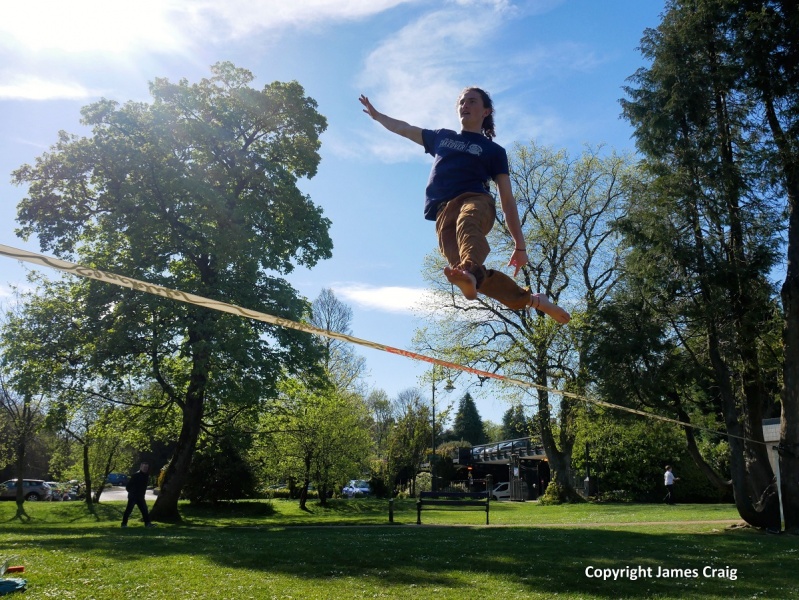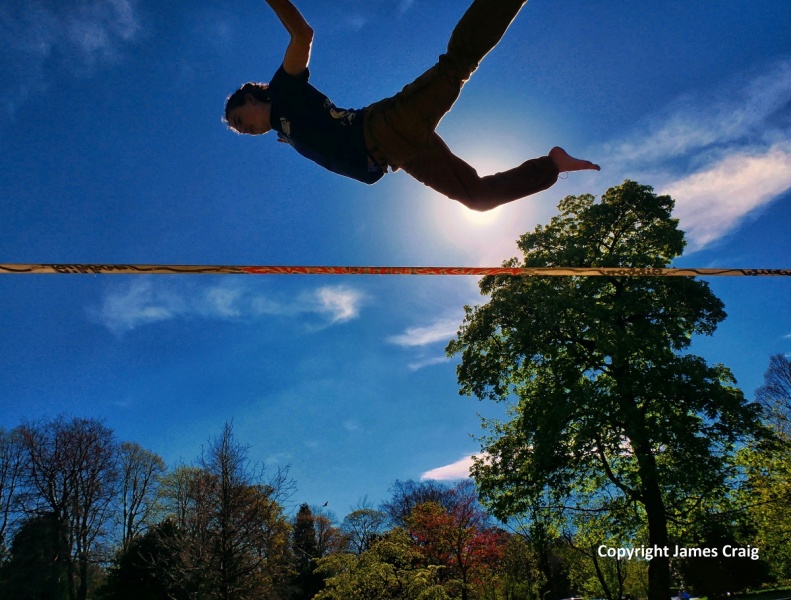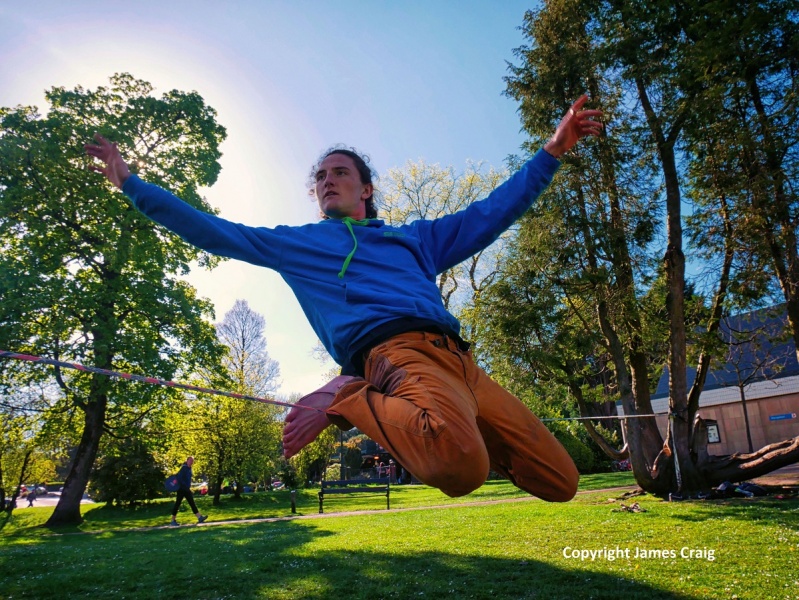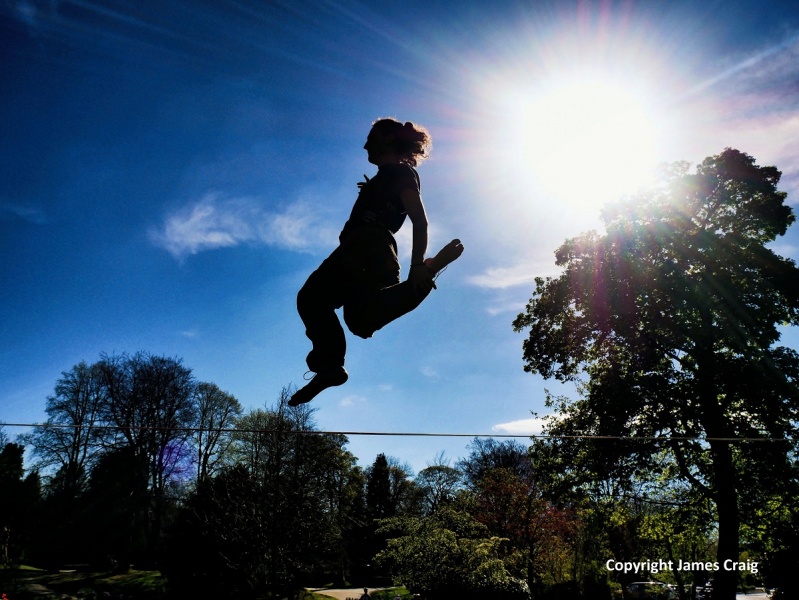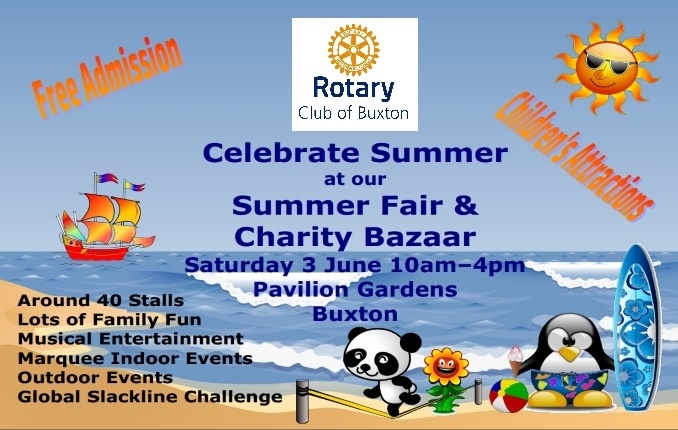 The Beautiful Town of Buxton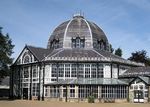 Buxton, England's Leading Spa Town, borders the Peak District National Park, and has excellent hotels, restaurants and an Opera House. View our Town's 2-minute Video to see for yourself! Find your way around Buxton via Town Map, but check our Weather before you come!