Life Saving venture - Public Access Defibrillator for King's Lynn
Life Saving venture - Public Access Defibrillator The Rotary Club of Kings Lynn and friend aim to raise £200.00 to buy a Public Access Defibrillator (PAD) for Kings Lynn Your help would be appreciated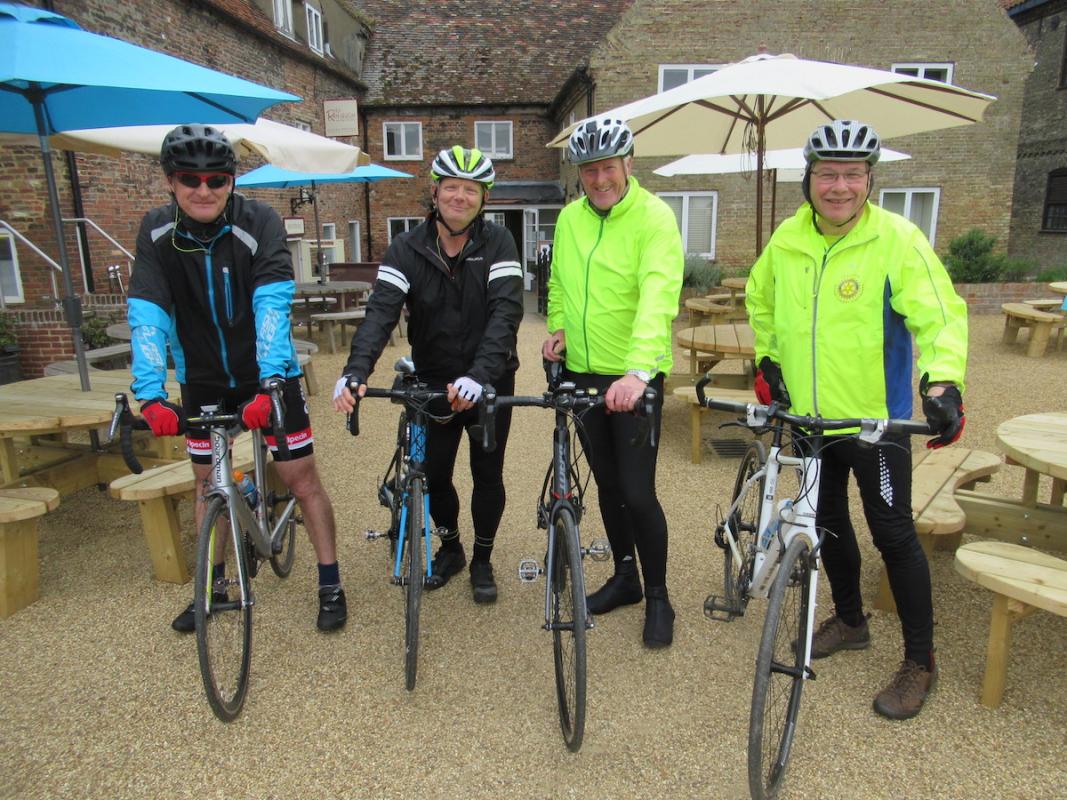 If you wish to donate https://mydonate.bt.com/fundraisers/kldefib
To provide something that everyone hopes will never be needed, may sound slightly crazy, but having a defibrilator situated just where it is needed, when it is needed can save lives.
The Rotary Club of King's Lynn together with friends, aim to raise £2000 to purchase a public access defibrillator (PAD) for King's Lynn.

Many towns and villages in Norfolk already benefit from having access to this vital lifesaving piece of equipment.

A PAD works automatically and is designed to be used by anybody in an emergency before the emergency services can arrive on the scene. It can provide CPR as quickly as possible after a heart attack and can save lives.

To fund this, the idea of a sponsored cycle ride sprang from a challange in 2016 when Rotarian Andy Holford and two friends cycled 150 miles coast to coast from Whitehaven to Tynemouth, raising £900 for "End Polio Now" .

This new venture to cycle around the boundary of Norfolk - some 220 miles in 4 days is, in itself, a challenge for those accompanying Andy, there may not be so many hills, but despite some serious training over the past six months they are not such experienced cyclists as Andy and Wally.

The ride starts on 22nd June at the Rathskeller, on the South Quay, King's Lynn and ends there on 25th June-2017.

At various stages along the way, other cyclists will be joining in, all with the idea of raising as much money as possible and Andy openly invites anyone wishing to join in or to sponsor the event to contact him on 07799 890700 / email: andrew.holford@geoffreycollings.co.uk or to pop into Geoffrey Collings, Estate Agents Office.

To sponsor an individual or the team on line please log on https://mydonate.bt.com/fundraisers/kldefib.