In addition to our weekly meetings we enjoy great fellowship at events and from time to time we organise or join in with other clubs for social evenings and special trips at home and overseas.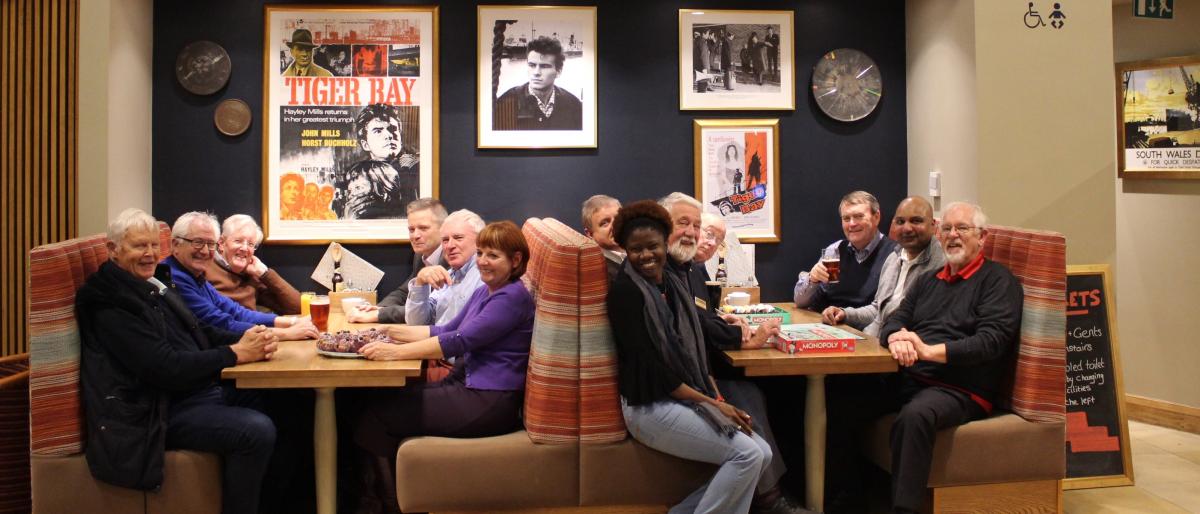 We have a very relaxed dress code and have dispensed with much of the old formalities. Therefore our meetings are very relaxed but we also arrange purely social gatherings as well, either by ourselves or joining in with other local Rotary clubs for 10 pin bowling / bowls, quizzes, barbecues, concerts or murder mystery evenings etc. or on visits such as to the Houses of Parliament.
Regular exchange visits take place with our main sister club at Marmande in the Lot et Garonne departmente in France and we have travelled overseas together to Barcelona, Oslo, Berlin and New York in recent years. We have also joined with other Cardiff Rotary clubs on visits to the Netherlands, France and Germany; and there are always opportunities to attend Rotary Conferences and Conventions with members recently travelling to Hannover, Amsterdam, Lisbon, Seoul, and Atlanta.