Friends of Rotary Midsomer Norton & Radstock
FRIENDS OF THE ROTARY MIDSOMER NORTON & RADSTOCK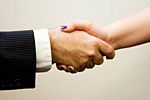 For men & women who want to help serve our community and share our fellowship
A friend of Rotary is invited to join in activities of the club as follows:
·
Attend selected meetings

·
Attend selected social activities

·
Assist in fundraising activities and service projects organised by Rotary
We would welcome the opportunity to share our fellowship and community service with like minded people who for the time being are unable to offer the time and commitment required of members.
A Friend is not a member of Rotary and is not entitled to the rights or subject to the responsibilities of membership. Rather, a Friend has a formal association with the club, which provides an avenue to participate in club activities. A Friend is not entitled to attend any District, National or International Rotary meetings or meetings of other Rotary clubs.
It is hoped that a Friend may progress to full membership of Rotary at a future point.
To be enrolled as a Friend of Rotary you must be nominated by a member and the nomination approved by the Rogtary Council. After acceptance of the nomination and payment of the subscription, the Friend will be formally welcomed at a meeting of the club.
Subscription will be £20 per annum and will be renewable annually subject to acceptance by both parties. There is no minimum attendance requirement at meetings but it is hoped that the Friend will attend at least one meeting or social event per quarter and undertake to assist in voluntary fundraising or service activities. Meals and costs of social activities will be paid at the same rate as members. Friends are particularly welcome at our Twilight Meetings which are held once per month at 6.00 pm followed by an optional meal. The main purpose of the twilights is to review and plan our forthcoming events and fundraising activities.
The meeting and Event schedule of Rotary Midsomer Norton & Radstock is available on our website at www.rotarynr.org.uk and in our monthly magazine The HUB which will be emailed to all Friends.
Rotary was established over 100 years ago to bring together like minded people who might not normally meet each other. It is the largest world-wide service organisation with clubs in almost every country. It is not a political or religious organisation.
OBJECT OF ROTARY
The Object of Rotary is to encourage and foster the ideal of service as a basis of worthy enterprise and, in particular, to encourage and foster:
· The development of acquaintance as an opportunity for service;
· High ethical standards in business and professions, the recognition of the worthiness of all useful occupations, and the dignifying of each Rotarian's occupation as an opportunity to serve society;
· The application of the ideal of service in each Rotarian's personal, business and community life;
· The advancement of international understanding, goodwill, and peace through a world fellowship of business and professional persons united in the ideal of service.