From time to time our Rotary Club will seek to provide services to our local communities.
Mystery of the Vanishing Benches
Over Autumn/Winter 2017/18, various people in Callander have observed that three large benches had disappeared from near the Library in South Church Street. We can reveal that our Rotarians hadactually 'kidnapped' these, and removed them to a workspace to allow them to dry out, be repaired, restored and repainted to match others in the area.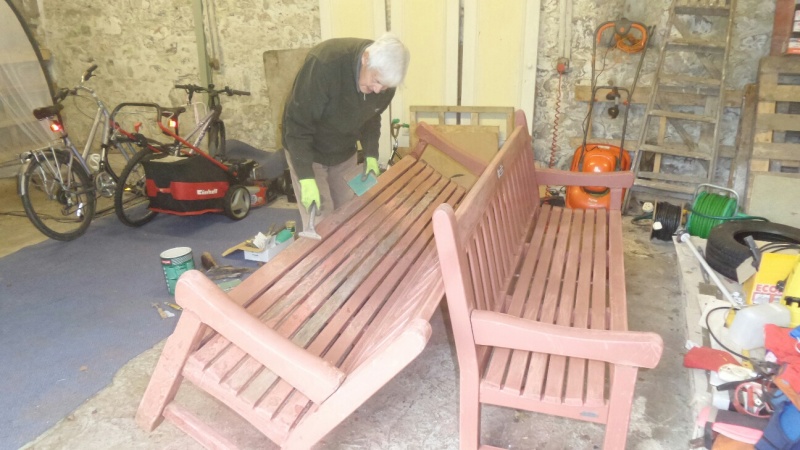 One of our Rotarians asses the work to be carried out
We're pleased to say the benches have been returned looking in a much better state than previously.