Cheque presentation to True's Yard Fisherfolk Museum
A cheque presentation for £570.00 by the Rotary Club of King's Lynn. To True's Yard Fisherfolk MuseumFrom left Lyndsey Bavin, Manager of True's Yard; Rotarian Dr. Paul Richards, Chairman of True's Yard & Mark Walker President of the Club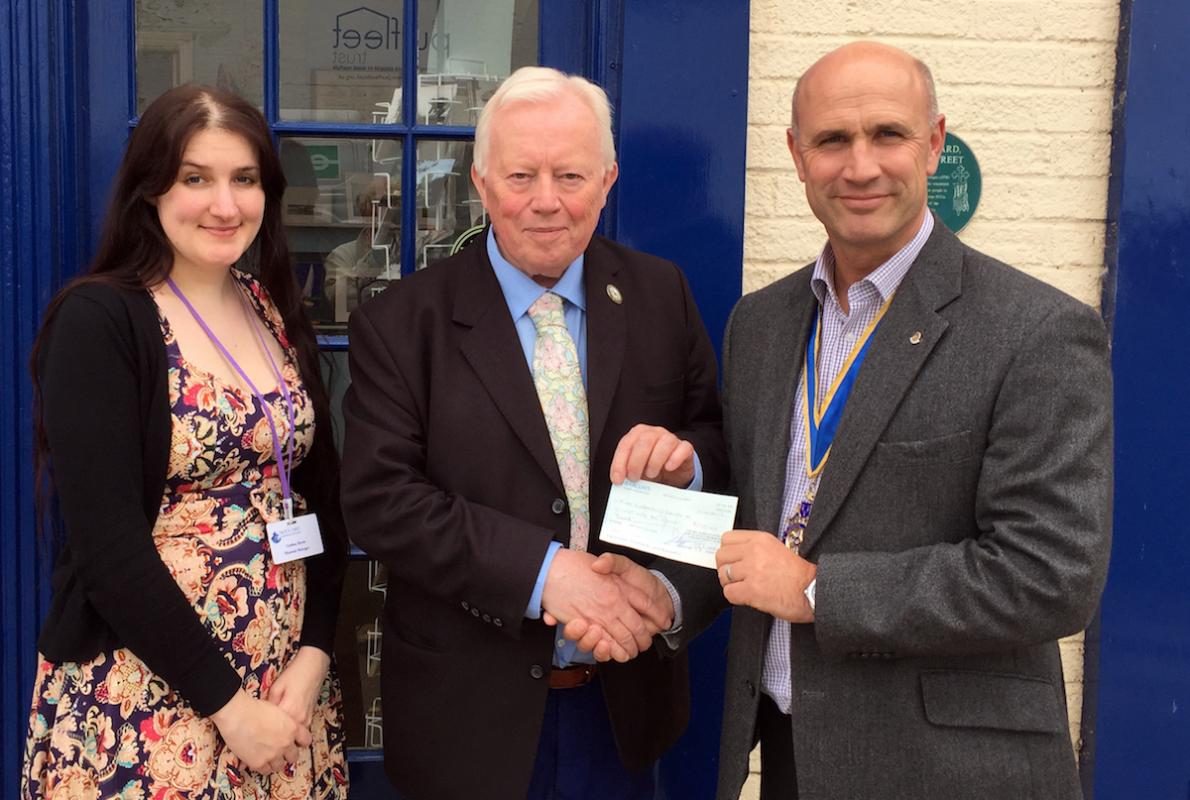 At a recent social and fund raising event in the form of a Curry Evening, held at the home of Dr Aruna Patel and Rotarian Bill Irwin (a Trustee of True's Yard), part of the proceeds were destined to be donated to True's Yard towards the planned renovation of the fishing vessel "Activity", which it is estimated to cost in the region of £20,000.

President Mark Walker had indicated that Rotary would contribute towards the renovation costs and on the 21st September, he presented a cheque for £570.00 to Dr Paul Richards, Chairman, and prime mover in the renovation programme.

Having recently had the sailing vessel "Activity" inspected, a fishing boat built in 1904 and mainly used for fishing for cockles and shrimps in the wash until the 1980's, it was later presented to and is on display at True's Yard, it became clear that it is now urgently in need of preservation.