Vacuum Assisted Biopsy Machine
Sun 1st October 2017 at 16.46 - 16.46
Gloucester Severn funds a vital piece of medical equipment.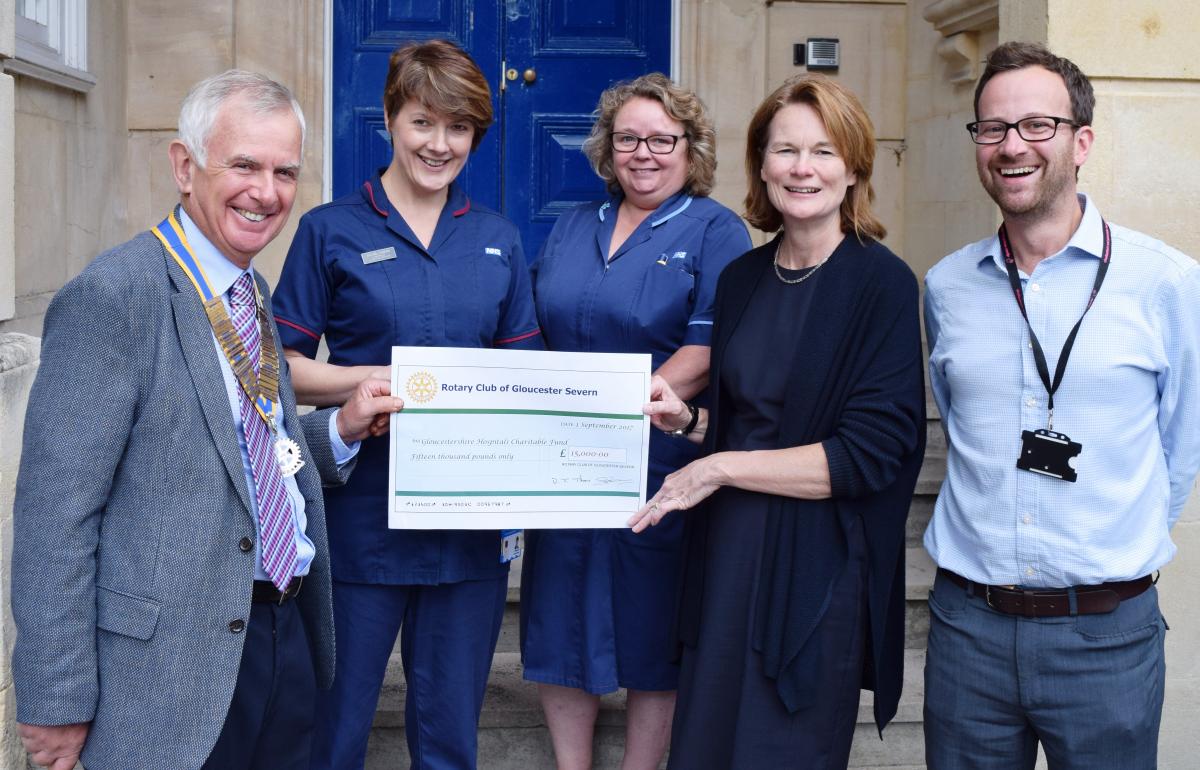 Vacuum Assisted Biopsy Machine
Local breast cancer patients will now benefit from an improved treatment technique thanks to funds raised by The Rotary Club of Gloucester Severn.

The club decided to make an impact for local patients by directly funding Vacuum Biopsy equipment which will help Gloucestershire's surgical breast cancer team to begin treatment of cancer at the earliest possible stage.

Breast Cancer is the most commonly diagnosed cancer in the UK, and the local breast cancer team work with over 7,000 local patients and see an increasing number of new breast cancer cases every year.

The Rotary Club raised the funds by organising a Sporting Dinner held in Gloucester, with guest appearances by snooker's Dennis Taylor, rugby ref Wayne Barnes and compered by sports presenter Jill Douglas.

Gloucester Severn's President, Steve Markham, said "We are delighted, and proud, to be supporting the Cheltenham and Gloucester Hospitals Charity in this purposeful way. The new machine will help many patients in the future in our County, and as our Sporting Dinner originated in memory of one of our Club member's wives, who sadly died through breast cancer, it is an entirely fitting and poignant donation we have made, and one we hope will prove helpful in the years to come."

The Breast Cancer Appeal, run by Cheltenham and Gloucester Hospitals Charity, raises funds for extra care and specialist equipment over and above that funded by the NHS.

Richard Smith, Head of Fundraising: "Vacuum Biopsies will enable our team to identify as quickly as possible whether a lump is cancerous, and avoid the need for open surgery where patients are identified as having benign tumours.

We are extremely grateful to the Rotary Club of Gloucester Severn, and to everyone who supported the Sporting Dinner; their gift will make a direct impact for local breast cancer patients."