SHOE BOXES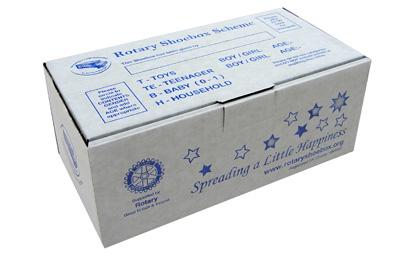 Wetherby Wharfedale Rotary Club has over the years supported the national shoe box scheme by approaching local Primary schools to fill shoe boxes with items, as a present, for children in countries where they do not have the advantages that we enjoy.
These boxes are delivered to arrive as a Christmas gift to eastern bloc countries, of late to Ukraine Kiev Moldova to name but a few, Syria is now included in that list.
On average we collect between 700 to 800 boxes. Last year 18 local schools, Scouts and one church were involved. We charge £1 per box, this covers collection from the school to delivery to the designate country, any extra costs are paid by Rotary.
The Rotary Shoe Boxe scheme has been operating for over 25 years and has delivered over one million boxes.
Rotary has no religious or political affiliations. To view the Rotary Web site go to