Alton College Scholarships for Excellence
Each year since 2002 we have been providing scholarships to students at Alton College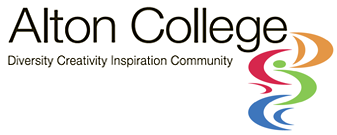 SCHOLARSHIPS FOR EXCELLENCE
It was in 2002 that The Rotary Club of Alton in association with The Alton College Foundation established the Scholarships for Excellence. As a result, our club members have enjoyed a developing relationship with Alton College.

We have taken pride in the outstanding and continually growing academic achievements obtained by the students. Since 2002, the College have been able to expand the scholarships and these now include additional sponsors.
Rotary is proud to have participated in a small way in the continuing development in student achievements and in sustaining the very high reputation of the College in the wider community.