Thames Link Vol 22-2 February 2018
Thames Link February 2018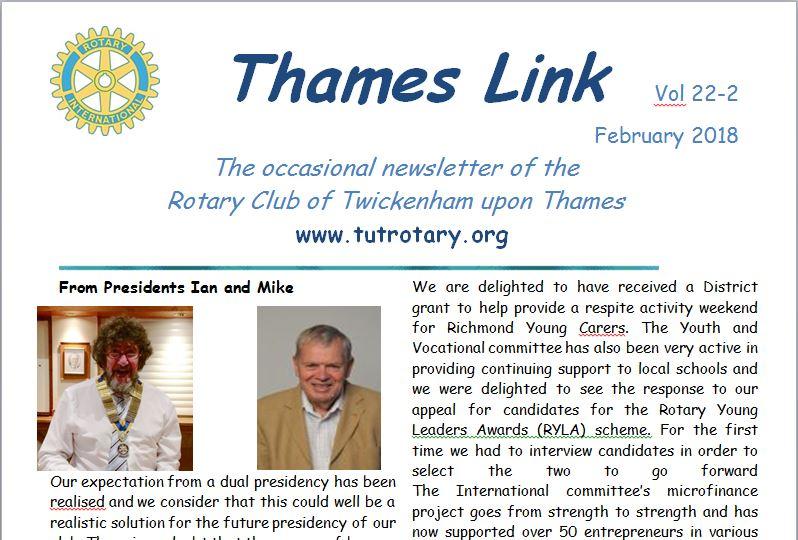 Show related pages
Thames Link
Thames Link is the Newsletter of the Rotary Club of Twickenham upon Thames. With a message from the President, photographs of events the club has run or attended, and news about new Club members, it is full of interesting snippets.
See entries about Shelterbox making such a wonderful difference to people suffering awful challenges around the world. Read about the Picnic at Pooh Corner, an annual event in a secret location! See pictures of the meals made by local school children at the annual Young Chef Competition and read about our wonderful visit to the Painted Hall at the Old Naval College in Greenwich. We stood just 8ft below the ceiling 60 ft above the ground!
Click on this link: TL_Vol_22-2.pdf
We hope you enjoy reading the newsletter for February 2018.