£710 collected for Dementia UK at Eccleshall Co-op.
Collection took place Friday 30th and Saturday 31st March 2018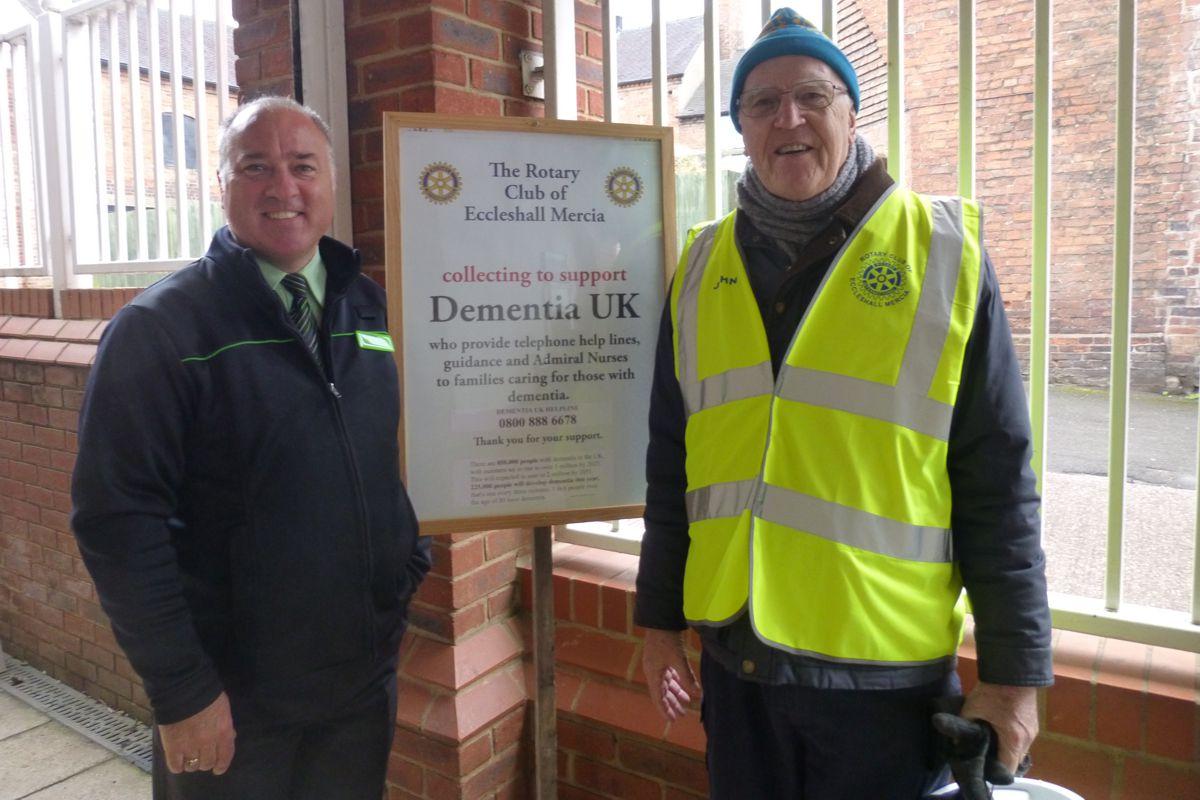 Dementia UK will be receiving a grand total of £710 (thanks to the generous donations of Co-op store customers in Eccleshall on Friday 30th and Saturday 31st March)
Dementia UK
help families cope with dementia, a concern to lots of people who made donations. (We collected £568, and will be able to reclaim tax of £142 through the Gift Aid scheme.)
Many thanks to the Co-operative Store manager John James for permission to make the collection there, we understand that the Co-op also support Demantia UK.
Dementia UK's Admiral Nurses provide the specialist dementia support that families need. When things get challenging or difficult, our nurses work alongside the entire family, giving them one-to-one support, expert guidance and practical solutions. The unique dementia expertise and experience an Admiral Nurse brings is a lifeline – it helps families to live more positively with dementia in the present, and to face the challenges of tomorrow with more confidence and less fear.