Weekly Newswire from Peter Race 23 January 2018
Ripon Rotary Club Weekly News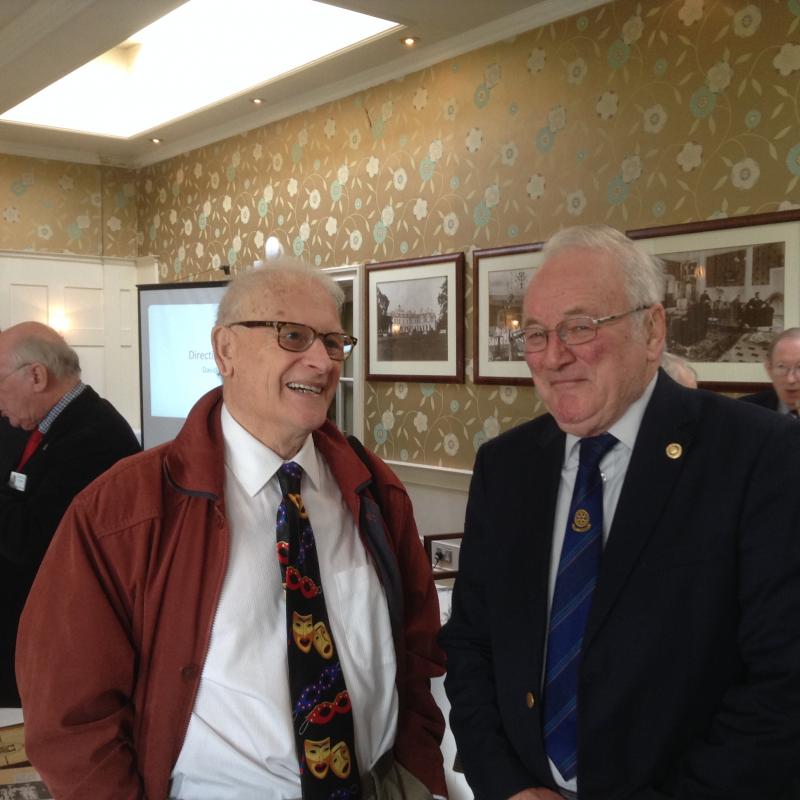 Show related pages
Brian and Pete Smith welcomed back. Thanks expressed for the Club's good wishes.
Club member David R (pictured with Barry) recalled directing more than 50 musicals today.
He fully endorses the principle that theatre is about the audience connecting with what is happening on stage and the maxim that 'perfect planning prevents poor performance'.
Thanks expressed to all involved in the Military Wives Choir Concert and particularly Wendy, David, John H and the Fellowship committee. The evening raised £300 net with £500 approximately for staging the event.
Olivia Mulligan of YAA had e-mailed a blog on the YAA Facebook page headed 'Ripon Rotary Club Continue To Support The YAA.'

Payment for Arnside would be appreciated a week before the event by AG David. Cheques should be made payable to the Rotary Club of Ripon.
Ripon Christian Aid Quiz is at Holy Trinity in the Arches on Friday February 23rd. Booking is essential with tickets at £10 including a supper. Contact David W or Rob for further detail.
A stall is planned by the International Committee at the Racecourse in June. Contact Alys for detail.
The Mr and Mrs Night next Tuesday is at 6.30 for 7.00pm.