Weekly Newswire from Peter Race 1 May 2018
Ripon Rotary Club Weekly News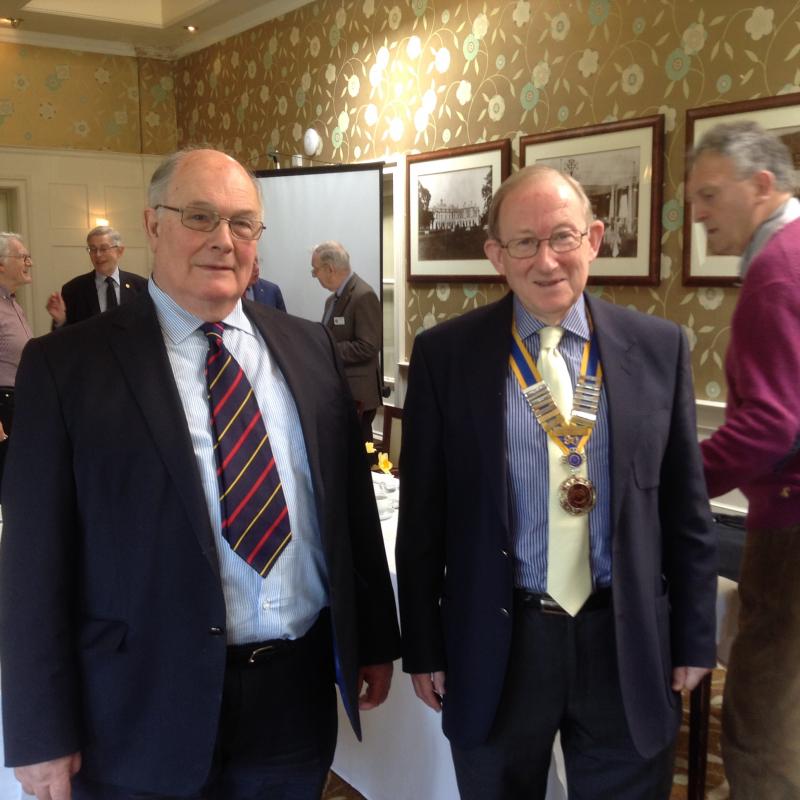 Show related pages
Speaker Ian Ward-Campbell, Brian Robinson and Derek Slater welcomed.
Good wishes expressed for David R.
The superstition surrounding Friday 13th was graphically described by Ian (pictured). A group of friends (including President Chris and Derek) marked the date by organising walking expeditions which had started 23 years ago.
Skelldale Singers are giving an evening concert at the Spa on May 4th in aid of Yorkshire Air Ambulance.
There is an SGM to be held next Tuesday.
The Bike Ride has 380 entries. There is a final briefing at 11.30 next Tuesday.
Contact Bill S for detail of Environment Working parties.
Ripon Walled Garden's Spring Plant Fair and Artisan Market is on May 12th.
The IW and Club Gala Concert is on May 18th.
Vince Kane and Tim Jones are looking for sponsors for their journey around the UK from May 21st to May 24th raising money for Polio Plus.
A donation of £100 was agreed by Council for David Greaves on behalf of Parkinson's and £200 for a WW1 charity project.
The Pateley Bridge Theatre visit is on May 22nd and the Himalayan Garden visit on May 29th.
Tombola prizes welcomed for the International Committee Racecourse Evening on June 20th.