Our club have taken a different approach to gain help and saw a different sort of sponsorship.

Plympton Rotary where approached by Rachel Miller, one of the Plymouth Albion Ladies Rugby Clubs' players seeking individual player sponsorship to help with kit costs, insurance and match fees.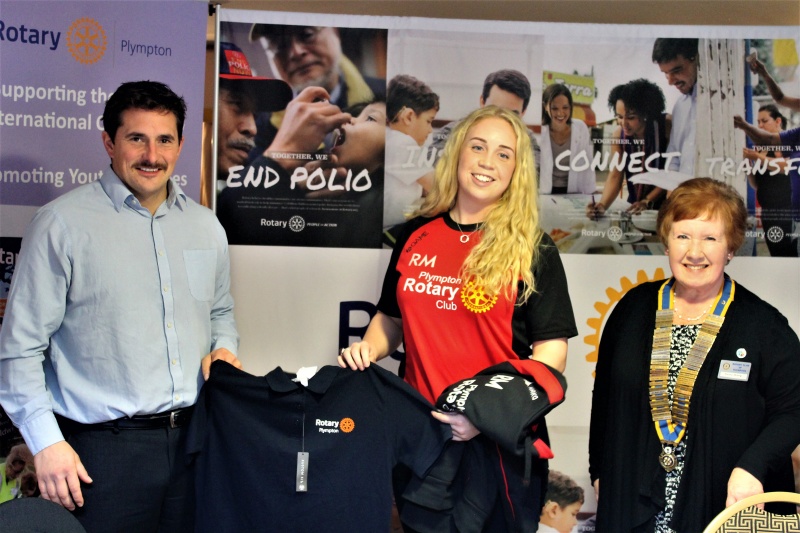 Rather than just give Rachel a financial donation, the club took a slightly different approach and agreed to the sponsorship on the proviso that Rachel "earned it" by helping or rather volunteering at a few club events. Rachel was no stranger to Rotary as her grandfather was a Rotarian in the Wiltshire area and readily agreed to this, but instead of just one or two events, throughout the year Plympton Rotary has seen Rachel help out at the planting of crocuses for the Purple for Polio campaign, several nights of the clubs' Xmas collections and also helping at a bag pack event at a local supermarket.

She has attended several club meetings but throughout the year, has been an ambassador for Plympton Rotary by wearing the club logo on her Albion training kit thus promoting Rotary whilst also volunteering and helping to give much back to the local community. In part as a result of these efforts and other work behind the scenes at Albion, Rachel recently was presented with the Albion Ladies "Club Woman of the Year" award.

Penny Strang, President of Plympton Rotary said "By using this sort of sponsorship we feel it could be a possible solution for clubs with an ageing membership who still want to be active in their local community. Not only do young people like Rachel contribute to club life and club activities; they, in turn, are introduced to Rotary International and as such they might become future members."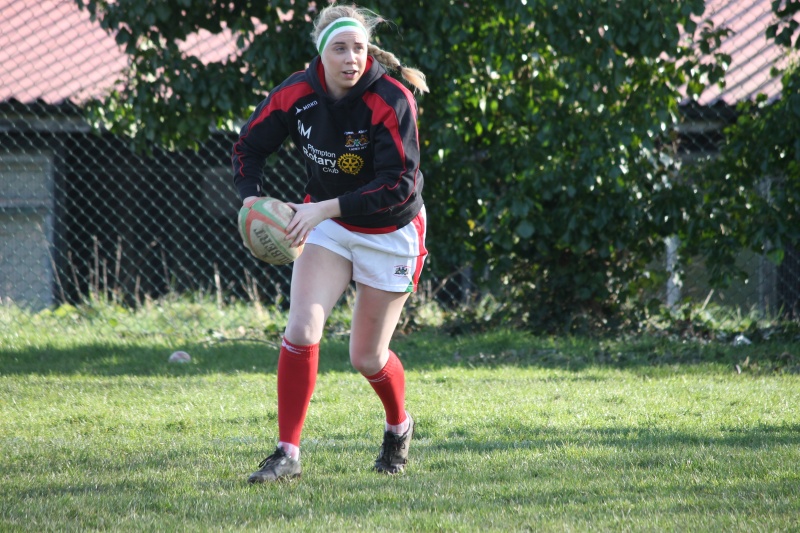 "Plympton Rotary Club kindly sponsored me for the 2017-2018 rugby season. Through this relationship I have been involved in numerous campaigns, projects and invited to events at the Club. I have thoroughly enjoyed being involved and it has enabled me to interact and engage with a variety of people who I have learnt a lot from. Planting crocuses at the University for the End Polio Awareness Campaign is something I was really grateful to be a part of. The campaign is a real focus of the Rotary Clubs and we were able to raise awareness of the campaign through the lovely flower display on a Plymouth roundabout. I found the most rewarding part was walking around different areas of Plympton on the Christmas rounds, helping to raise spirits and collect a record breaking amount for local organisations. The compliments and feedback we received made it all worthwhile. Thank you to the Rotary club for giving me the opportunity to have experiences I otherwise may not have been involved in." said Rachel Miller from the Plymouth Albion Ladies Rugby Club

Darren Hands, Plympton Rotary Public Image Chair said "With members of the Albion Ladies coming from all over Devon and Cornwall, they approached several Rotary clubs about individual player sponsorship. Sadly, none of the other clubs they approached took up the opportunity but Plympton Rotary have reaped the benefits. Not only at the ladies matches but also the men's matches at Albion, Rachel has been seen with the Plympton Rotary logo on her shirt and the publicity we have gained through the rugby club undoubtably has raised the Plympton Rotary's profile. In return we have gained a young volunteer who is a very valued friend of the club who one day may well join Rotary. Indeed, although the rugby season has now ended, Rachel has already volunteered to help at some of our events over the summer."