Raising money at Sainsburys by a virtual cycle ride around Leicestershire pubs!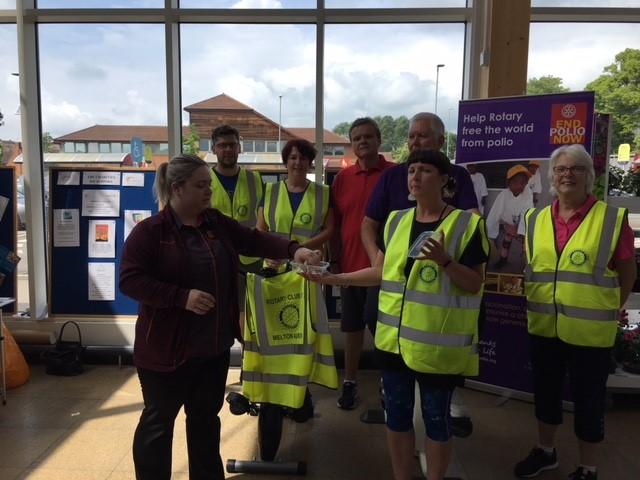 On Saturday 2nd June 2018
some of our Club members "set off" on a virtual cycle ride around a circuit of Leicestershire CAMRA pubs to raise money for our charities.
The event happened in the foyer of Sainsbury's Melton store and teams of 2 volunteers clocked up the miles without moving an inch! Members of the public were encouraged to guess, for just £1 donation, which pub on the circuit we would have reached at certain time points.
Thanks to some vigourous cycling by Adam Chambers PT, owner of Primal Fitness and the younger legs of Issy and Charlotte more 226 kilometers were completed in 4 hours!
Over £550 was raised on the day and the two lucky winners chosen have been given their prizes.
A great result & a fun activity!
Special thanks to Sainsbury's & Primal Fitness.