New Rotarian Member Stephen Cooper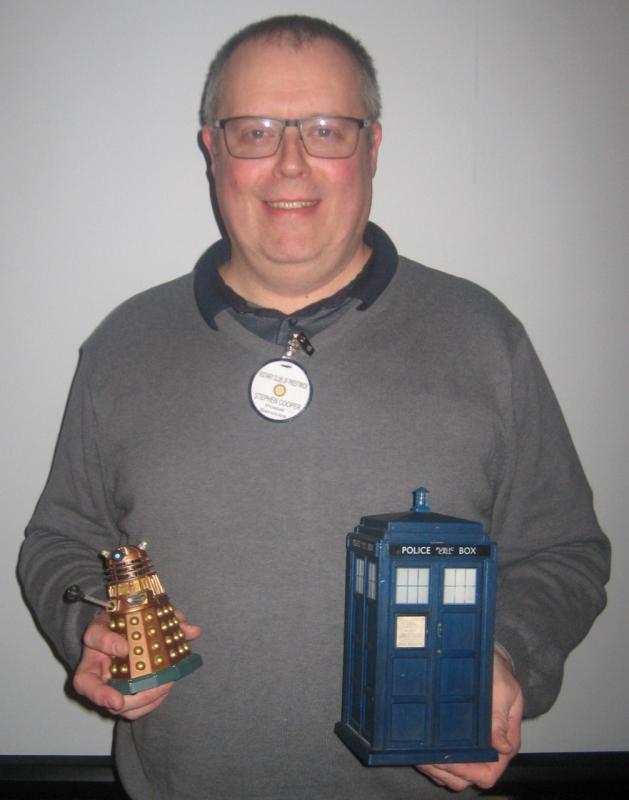 Club members please log in for more information.
New Member Stephen Cooper
Post Office customers in Prestwick may not be aware that for 43 years Post Office Manager Stephen Cooper has had a passion for Doctor Who. Prestwick Rotarian Stephen has been an avid fan from when he was a small boy. Stephen gave an entertaining, illustrated talk to Prestwick Rotarians on the history of the Doctor Who series.
He and the family have travelled widely to conventions, and he has an extensive collection of Doctor Who memorabilia. This includes hundreds of magazines, 70 Daleks [one life size], 50 telephone boxes, and several K-9's. Prestwick Rotary Club is full of interesting characters and new boy Stephen is definitely one of them.