New Members/ Prestwick Rotary Club welcomes a new member
New Rotarian Member Lindsay Smith with President Richie Cameron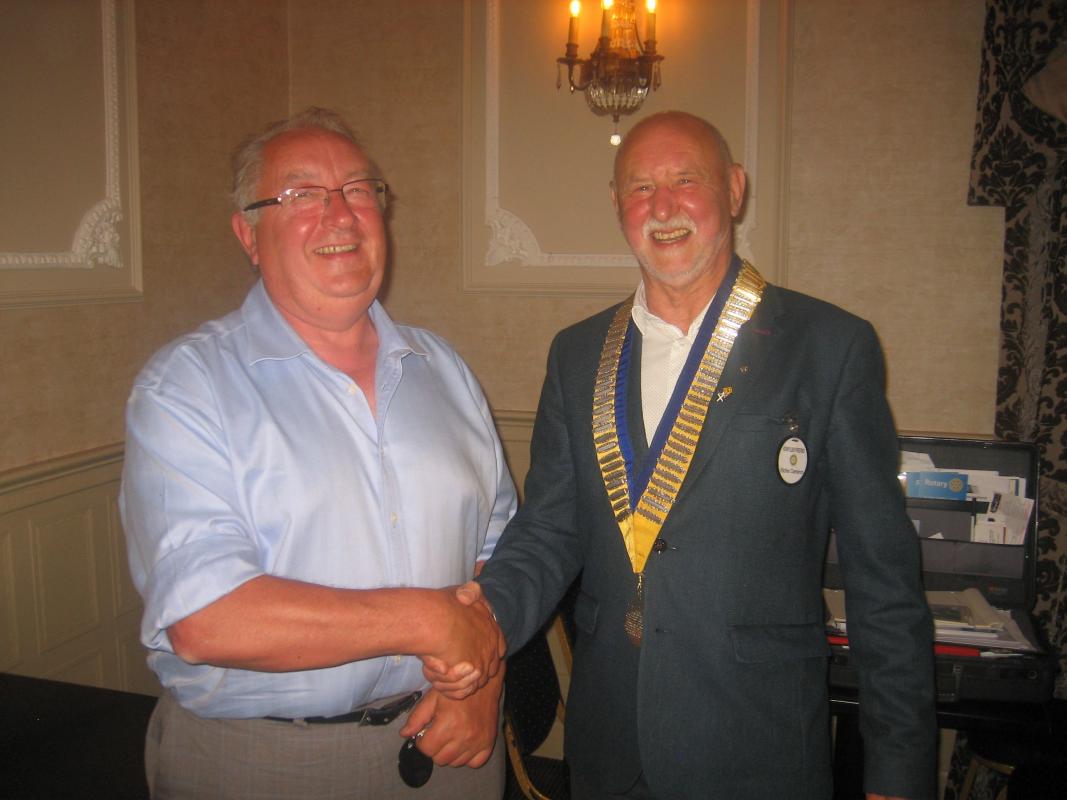 Club members please log in for more information.
Prestwick Rotary Club welcomes a new member
Lindsay Smith is warmly welcomed into The Rotary Club of Prestwick by Richie Cameron in July 2018. He has recently moved to Prestwick and loves the town. He has already made lots of new friends through local organisations including Rotary. The Club is delighted to have Lindsay as a member. New blood in Rotary always brings new ideas for the betterment of Prestwick and local villages.