SOUTHERN COTSWOLDS ROTARY YOUNG MUSICIAN COMPETITION, 2019
CALLING ALL YOUNG MUSICIANS….. Are you 18 years old or under? Play at Grade 6 or above?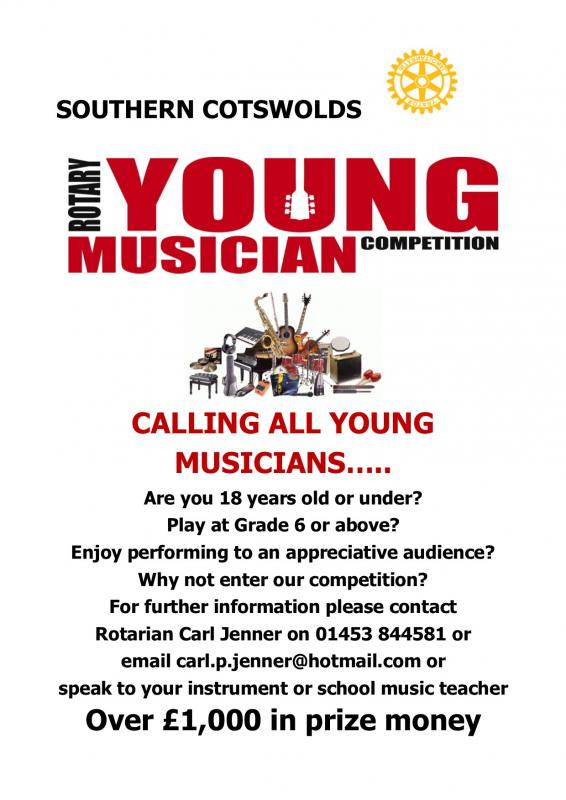 Southern Cotswolds Rotary Young Musician 2019
COMPETITION IS SUNDAY FEBRUARY 24 AT WESTONBIRT SCHOOL

Another great opportunity for local young musicians to gain valuable experience and have an opportunity for worthwhile prizes of £1000 total.
The competition is again being organised by the following Rotary Clubs:
Stonehouse, Stroud, Nailsworth, Severn Vale, Dursley,

Cotswold Tyndale, South Cotswolds, Thornbury
Please see the following attachments related to your application:
Sunday, February 24 - Westonbirt School