June 2019 - - 6.30 for 7.00pm - Partner's Evening BBQ - 24th June 2019 -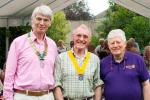 The Club handover evening
A BBQ at Sue and Norman's
June 2019 - Donation to Prior's Court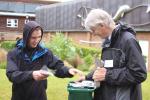 Hungerford Rotary Club donate equipment to
Prior's Court School
May 2019 A visit to our Twin Club in Belgium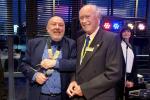 Mike Dorward was presented with a 'Belgian' Paul Harris Fellowship. For more pictures of the event, click details
April 2019 Rotary Scholars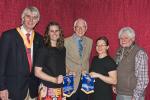 A visit from two students on the Rotary Scholar's Programme.
April 2019 Donation to Resource Centre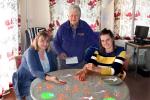 Hungerford Rotary Club presents a cheque for £250
March 2019 - Steph Richardson and Friends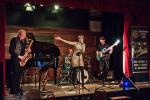 A splendid evening at The Croft Hall
March 2019 - Tag Rugby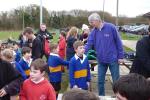 The annual inter schools Tag Ruby event
November 2018 - The Bridge Tournament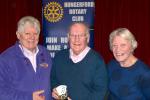 Bridge at the Croft
November 2018 - Geoff Adams retirement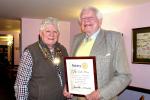 An evening to mark Geoff Adams 50 years in Rotary
November 2018 - Nick Furr's re-introduction to the club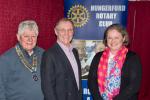 Nick rejoins the club after taking time out to travel on his canal boat.
October 2018 - Rotary at the John O'Gaunt School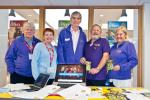 Rotary club members speak to students about a possible interact club.
October 2018 - Presentations to local schools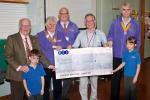 Schools in Hungerford raise money for shelter boxes
September 2018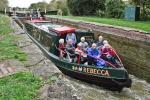 The Bruce Boat Week - From 15th to 22nd September 2018
A very successful week for the Bruce Boat outings