Rotary 'Bid 4' Awards
Kenilworth Rotary is proud to announce the launch of our 'Bid 4 Awards'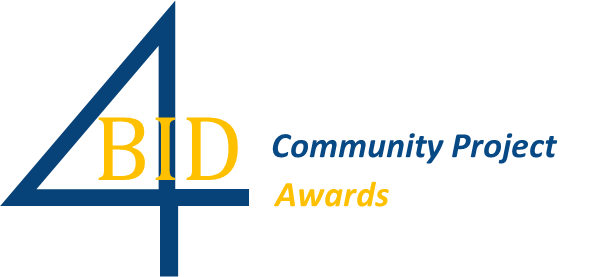 Introduction
Is there something in your community that you would like to improve? Is there a local cause that you care about? Rotary 'Bid 4 Awards' could be your opportunity to make a difference.
Kenilworth Rotary are giving awards of up to £3,000 to help local people with hands-on projects. If you want to build a new play area for your local school, plant some trees or improve facilities for the elderly for example, now is your chance. Projects can be of benefit to the wider community, or to your own community in the case of schools, youth groups, day centres, etc.
All you need is yourself, a group of friends and a goal in mind. You might be an informal group of people, you might be part of a club or a school, it doesn't matter; what matters is that you want to make something better than it is today. You and your team need to carry out the work as volunteers, we will contribute towards equipment or materials that you need to complete the job.
Applications are welcome from Kenilworth and surrounding areas, including Coventry, Southam, Leamington and Warwick.
How to apply
The first step is to submit your bid with headline information to give us a feel for your project and what you need from us in terms of support and/or funding. You might want funding towards plants/materials for a community garden or you might be asking for paint/materials to redecorate a community centre or scout hut, for example. On a smaller scale, you might want funding for materials for youngsters to make items to sell (e.g. greetings cards) for a local cause. The maximum single award will be up to £3,000 with other awards being made for smaller scale projects. All ideas are welcome!
The Awards
In true 'Dragons Den' fashion, shortlisted candidates will be invited to the Rotary 'Bid 4 Awards' evening to pitch their ideas to a judging panel, in front of an invited audience, on Thursday 17th January 2019 at The Holiday Inn, Kenilworth. This will be a relaxed informal event and provides an opportunity for participants to raise the profile of their particular project and their organisation.
The Awards are being organised by our Networking & Projects Group who meet monthly, judges will include corporate and individual members of Kenilworth Rotary. (All 'Dragons' will be friendly!)
Please CLICK HERE to download the 'Bid 4 Awards' information & application pack. The closing date for applications has been extended to 30th November 2018.
We look forward to hearing from you!