Tue 9th October 2018 at 9.00 am - 12.00 pm
Contestants cooked for 2 courses for one person in a limited time. They had to show their costings, meal plan, and menu to the judges. While they were cooking, Lee Trewhela did a live Facebook Stream and chatted to them on Cornwall Live/Facebook.
Twelve contestants took part in this year's school event, judged by Nick Pickles (Rotary District Young Chef leader) and John Felton, chef at Gylly Beach Cafe at Gyllingvase Beach, Falmouth. Helping to ensure that the young chefs stayed calm under pressure was teacher Lauren Jones.

"The standard of cooking was incredibly high and it was very tough to pick an overall winner " said Nick Pickles. "All the contestants were very well prepared and the food smelled and tasted amazing".


The first prize went to Tiffany Postle, who was awarded top marks with her dish of Ghana Masala served with warm chapatis followed by a mint and dark chocolate mousse (below).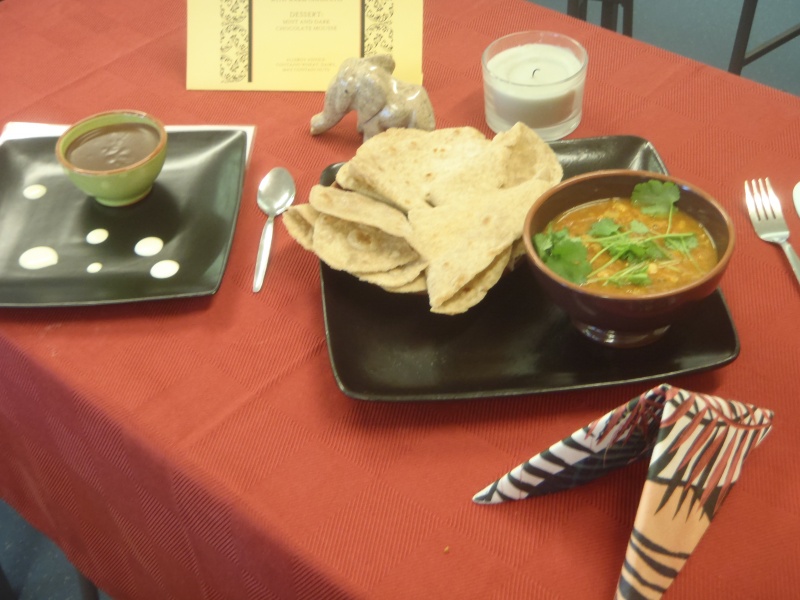 Second place went to Dexter Bastin who served rustic potato roulade with spinach and ricotta served with roasted vine tomatoes, followed by warm courgette and chocolate brownie with fresh raspberries and chocolate sauce.

David Hughes, President of Truro Boscawen Rotary Club, presented Tiffany with £30 from the Rotary Club and a £50 food voucher to spend at Gylly Beach cafe (courtesy of Dale McIntosh, Head Chef at the café who has been a former judge). Dexter received £20 from the Rotary Club and a big box of biscuits from the Tesco store in Truro.

The next round will take place at Richard Lander School on Dec 13th when the two young chefs from this competition will face the winners from the other schools in West Cornwall.

More pictures thanks to Steve