Most families see an infinite future for their offspring – we certainly expect our children to outlive us. However, for families with a child who suffers a life-limiting illness the spectre of the 'perfect family life with a natural order' is a dream they cannot realise.
In 2009, after 20 years of providing adventure holidays for children with disabilities and able-bodied youngsters to support them, the Rotary Club of Medway launched the Rotary Children's Hospice Family Holidays scheme. Each year since then the Club has funded and led the annual 4-day holiday to Disneyland Paris, for the first 9 years taking 6 families from both Demelza and Ellenor Children's Hospices in Kent and South East London. From 2018 only Ellenor Hospice families are being supported by that hospice on the trip.
Recognising the difficulties that families from these hospices have in arranging and managing a family holiday, the Rotary Club of Medway pays for nursing staff from the hospices, together with 8 Rotarians (who fund their own trip), to provide the support team for the families. The benefit to the families is indescribable – not only providing respite for the whole family, but affording them the opportunity to create memories for a lifetime that help them through the dark times such families frequently endure in the years to come.
Planning for the holidays takes 9 months and in 2013 one of the invited families suffered the loss of their child 5 months prior to the trip. The family chose to still travel on the holiday and in spite of their enormous sense of loss, found the experience massively therapeutic. The holidays don't come cheap of course, so over the last 10 years the Rotary Club of Medway, supported by some other Clubs (Medway Sunlight Rotary and Sidcup Rotary in 2012), have together raised over £250,000 to ensure the holidays could go ahead. The 55 families who have experienced the trips continue to benefit from the lifetime memories that have been created, although sadly in at least four cases the holiday guest is no longer with us.
Read our "Heartfelt Tribute to an Inspirational Young Lady"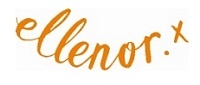 Ellenor's purpose is to enable children and young people with life limiting and life threatening conditions to receive clinical care and support in their place of choice, which is overwhelmingly 'taking the hospice to the child's home'. Rotary is a big supporter of Ellenor Hospice.
How You Can Help
If you wish to donate to this worthwhile cause, every penny of which will go to the provision of the holidays, please visit our Virgin Money Giving page or contact Rotary Childrens Hospice Holidays Founder, David Hatcher, using the link below.