What we did in 2016/2017
A brief summary of our Rotary year ending 30/06/2017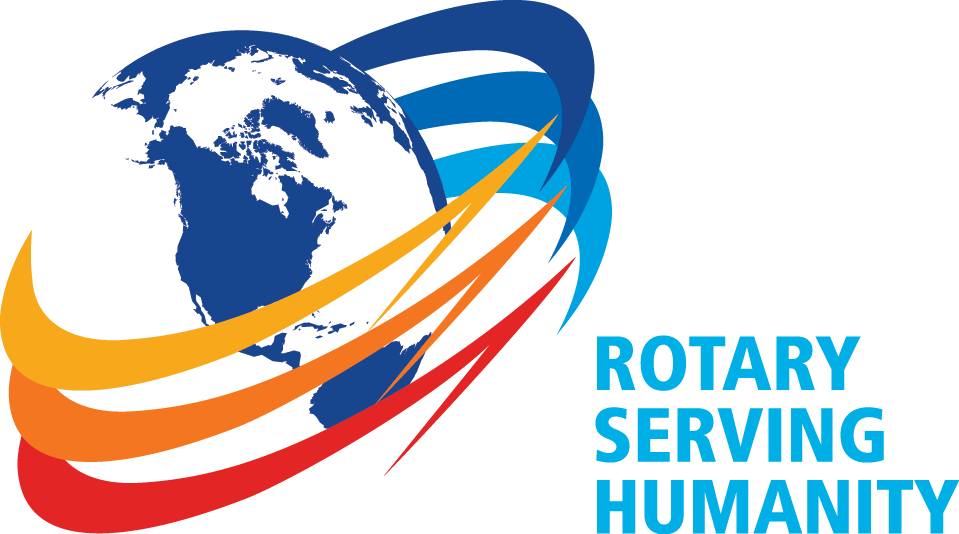 This was the Club's 50th Anniversary Charter Year and remarkably three of the original twenty-five founder members were still in membership.

To celebrate the golden milestone President David Collett presided over a dinner at The Pear Tree in Purton on 11th November - almost 50 years to the day since the actual Charter Presentation Dinner on 7th November 1966. The guests of honour were Justin Tomlinson MP for North Swindon and Rotary District 1100 Governor Richard Purdon. Thirty four members and partners enjoyed a 3-course meal of Gravadlax, or liver parfait, or mushroom soup; breast of Chicken, or Sirloin of Beef, or Seabass, or potato, red onion & feta filo parcel. The desserts were chocolate & kirsch mouse; or passion fruit pannacotta, or honey & stout tart; or Cheese & biscuits. Coffee and petit fours to finish all for £30 a head. This compares with the original Charter Presentation Dinner at the Goddard Arms Hotel in 1966 when the cost was thirty-five shillings (£1.75). For this the Rotarians had a 5-course meal of minestrone soup, turbot, roast beef, apple pie, cheese and biscuits. Wine and coffee were also included.

This was the second time David Collett had been President. In 2008/9 he steered the Club through the change of name process and 8 years later he now found himself at the helm in its 50th anniversary year. At the first meeting he presented every member with a lapel pin and name badge both of which sported a special anniversary logo he had designed. The Club's history book was updated by a bigger 36-page edition entitled "1966 – 2016 Celebrating 50 Years" and President David had enough copies printed so that every member could have one.

A little over £8,500 was raised during the year mainly by means of the usual events including a static Bike Ride at the Highworth Festival, the annual Quiz with Inner Wheel, and Terry Williams' Christmas trees and daffodils sales. For a second year the Charity Golf Day planned for May had to be postponed due to heavy rain and it could not be held until the following Rotary year.

February was a particularly busy month beginning with the Club's ever-successful annual Young Musicians Competition. Then a Swindon Pegasus Brass concert which also featured the Pegasus School of Brass and three prize winning candidates from the Young Musicians Competition. This was held in Highworth Parish Church and the funds raised went to Shelterbox. Finally, the annual quiz in conjunction with Inner Wheel which raised £787 for Brighter Futures. In March Horse Racing on Screen in Liddington Village Hall raised £977 and following on in April the annual Charity Swimathon raised £2196, and £1485 was raised by a Night at the Dogs at Blunsdon Stadium.

Some of the charities receiving funds were Friends of Angel's Orphanage (£1225), Brighter Futures (£2475),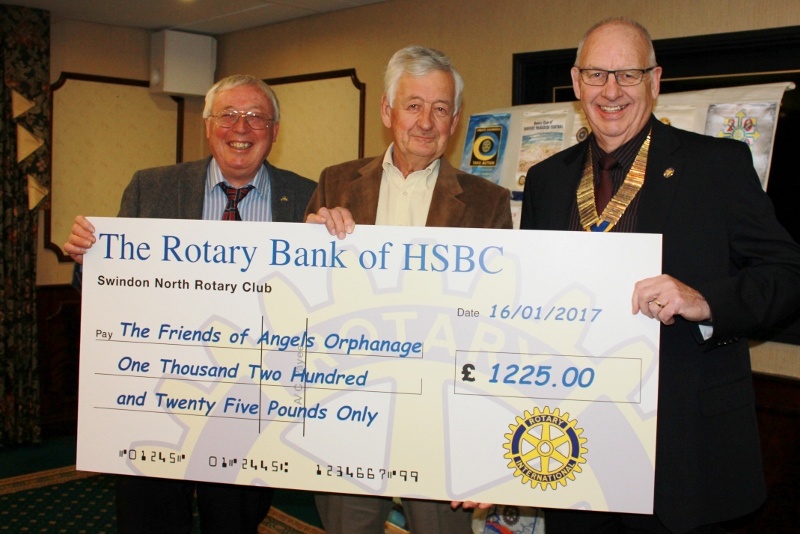 Shelterbox (£866), Swindon Down's Syndrome Support Group (£1238), and the Youth Adventure Trust (£1100). The Club committed itself to supporting a youngster on a Youth Adventure Trust course for 3 years for which the total cost is £3300.

Amongst the many speakers at the weekly meetings were 92-year old Joy Lofthouse who was one of only 164 women allowed into the Air Transport Auxiliary during WW2. This small group of women pilots, dubbed the "Attagirls", flew 38 different types of aircraft between factories and military airfields across the country. Another speaker was Ben Maxwell, a consultant at the Great Western Hospital, who spoke of his time in Afghanistan as a medical officer with the Royal Wiltshire Yeomanry of army reservists. Brigadier Charlie Herbert was second in command of Operation Grit Lock, the task force sent by the UK Government to Sierra Leone to contain the spread of Ebola. And last but not least was the Club's RYLA candidate, George Maxwell (Ben's son) who spoke both before and after his RYLA course experience.

On the social programme there was a Fellowship Weekend to the Milestones Museum at Basingstoke; "Crazy For You" at the Watermill Theatre; a Christmas Party in January; Fireside Suppers, and in June a special meeting to share some fellowship with 14 members and partners from the Rotary Club of La Fleche. They were staying in Blunsdon House Hotel whilst en route from La Fleche to Leominster. President David hosted an End of Year Barbecue at The Bakers Arms in Badbury during which he presented Linda Fletcher with a Paul Harris Award in recognition of the tremedous support she gives to her husband Alan's charitable work.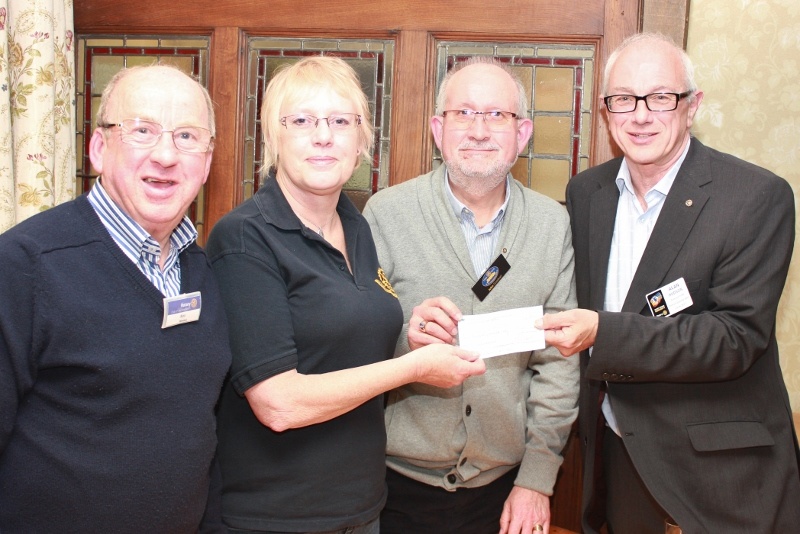 Somewhat by default, but remarkable nevertheless, the Club reached the final of the District Quiz and finished 3rd (out of 3) but did receive a cheque for £100 for their efforts from DG elect Alan Hudson (right). After 15 years of producing Club Bulletins every 6 weeks or so, Tony Jepps decided it was time to lay down his pen and spend more time travelling in his vintage camper. In the absence of any volunteers to replace him President David produced two glossy and colourful editions during the year, one in December and one in June.