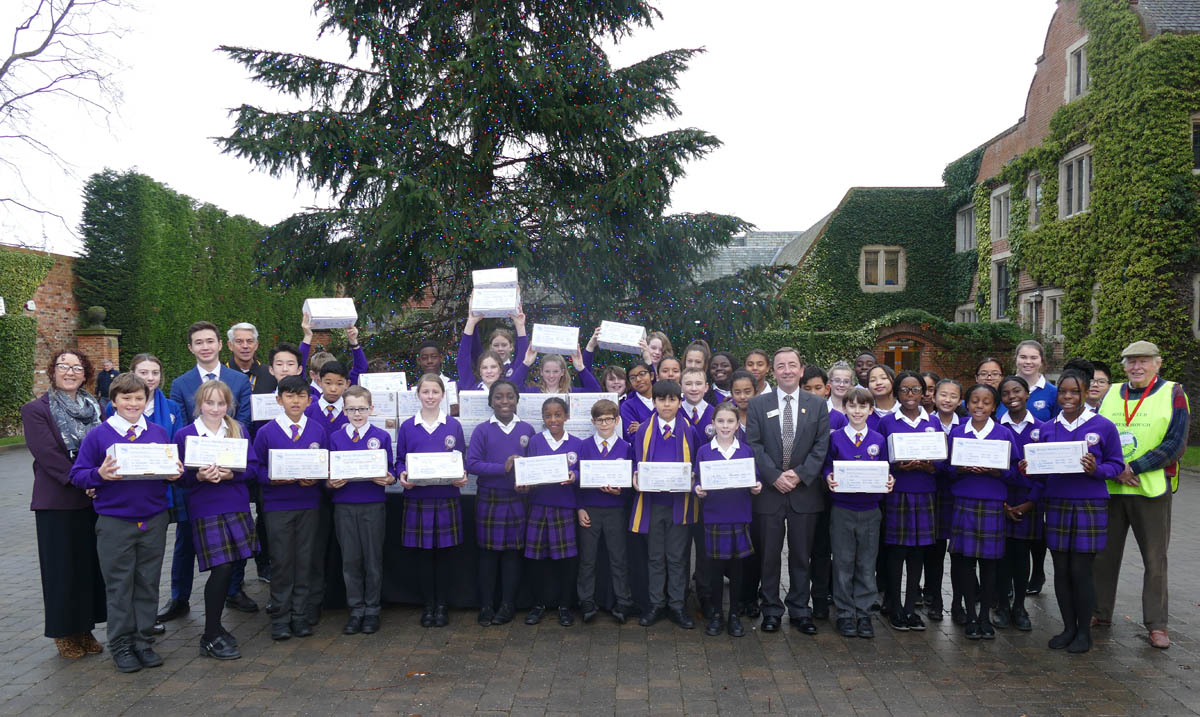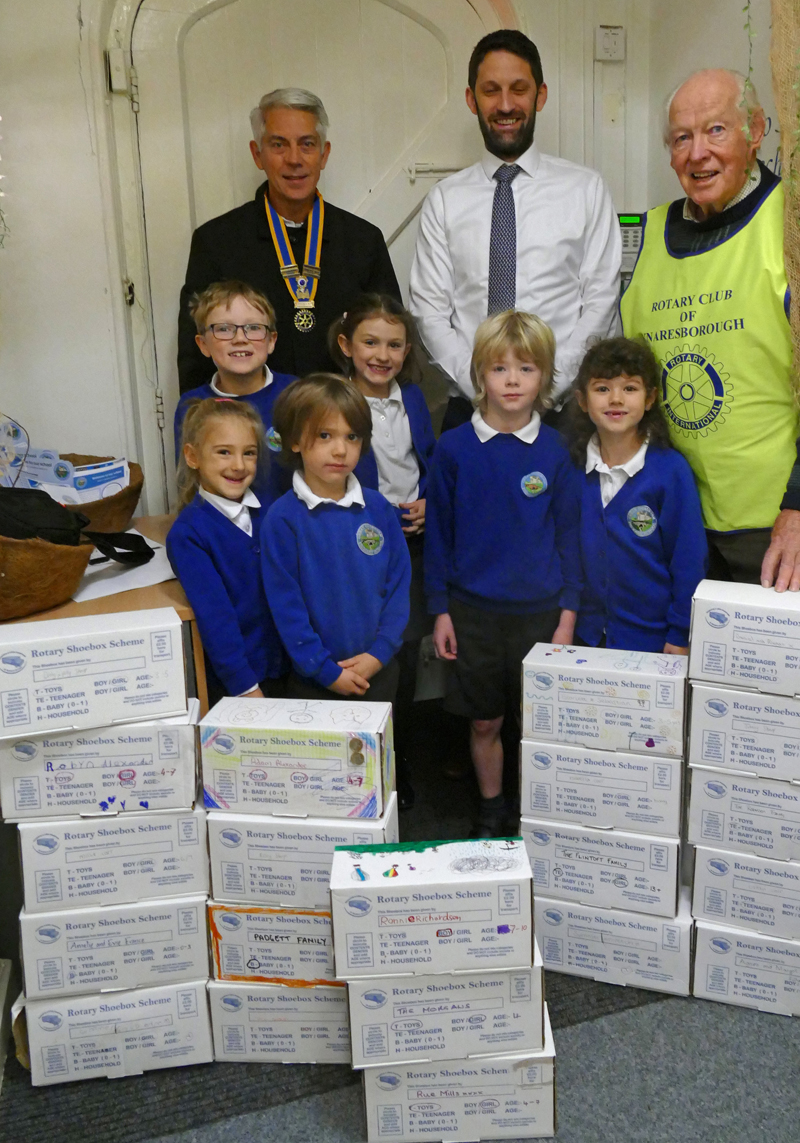 Rotary Shoeboxes will bring joy to many this Christmas
Staff and pupils at local schools have been busy filling shoeboxes as part of Rotary's annual collection for orphanages and children's homes in Eastern Europe.
Students at Bedale High School and their families have been working hard to collect donations to fill dozens of shoe boxes to send off to some of the poorest countries in Europe for Christmas as part of the National Rotary Shoebox Scheme. Each shoebox is filled with essential items (and lots of goodies) that will make a massive difference to families who are far less fortunate than we are. Peter Thompson, from the Rotary Club of Knaresborough, visited the school to collect the boxes and thank the pupils for their donations.
Bedale High School's Teacher of Drama and Shoebox Organiser, Louise Woodward said, "Our students have done an amazing job with this initiative, really pulling together to make a difference. In these difficult times, it's easy to forget others in the rush to focus on the national guidance, but thankfully at Bedale, we are able to safely offer a range of opportunities to our students in addition to the school curriculum".
Others contributing to Knaresborough Rotary's Shoebox scheme this year included Gt Ouseburn Primary School, Queen Mary's School, Marton cum Grafton Primary School and 1st Boroughbridge Scouts. Each box is labelled with an indication as to whether the box contents are for a boy, girl, young child, teenager or adult. Originally started by Rotary clubs in North West England in1994, the Rotary Shoebox Scheme was intended to provide children of Iasi, in north-east Romania with Christmas gifts. Since then, the scheme has become a national project, supported not only by Rotary clubs, but also by individuals, schools, scouts and guides, companies, churches, Inner Wheel, Rotaract and Interact Clubs.Some 50,000 boxes are now sent out annually to many different countries in Central and Eastern Europe. Toys are especially useful all year round for Birthday presents in the Orphanages, Homes and Hospitals. All age groups, including teenagers welcome the boxes. They are delivered to children and teenagers in orphanages, hospitals and also to street kids. To Adults in TB and AIDS hospitals. To disadvantaged families and to women's refuges. To older folk in hostels with no supporting families.