Rotary Shoeboxes will bring joy to many this Christmas
Staff and pupils at local schools and Scout groups have been busy filling shoeboxes as part of Knaresborough Rotary's annual collection for orphanages and children's homes in Eastern Europe.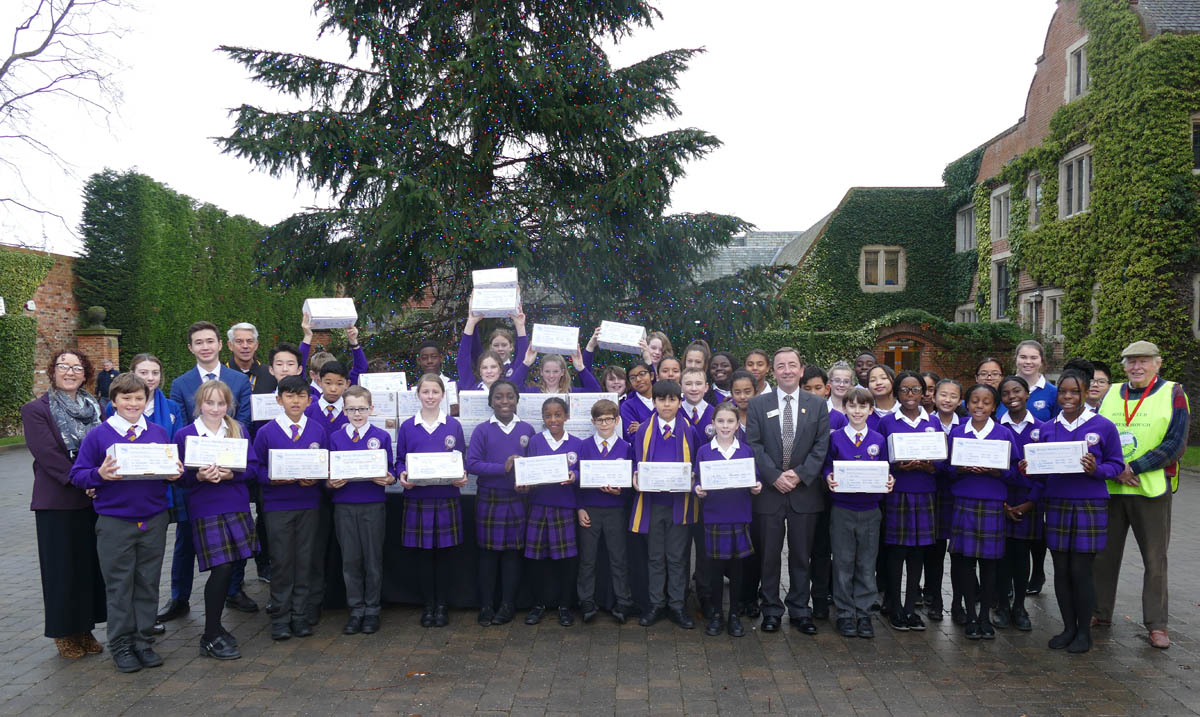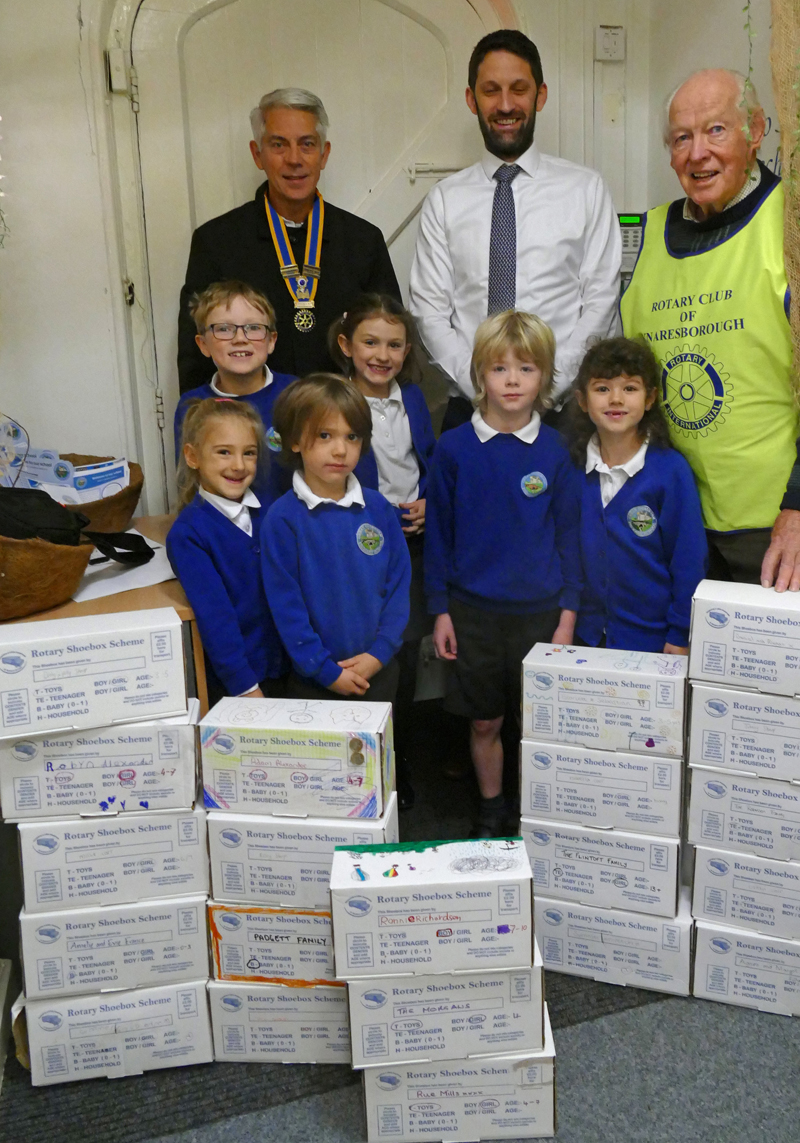 Knaresborough Rotarians were at Marton-cum-Grafton C of E Primary School, Roecliff C of E Primary School, Great Ouseburn Primary School and Queen Ethelburga's Collegiate recently to collect filled shoeboxes. Each box is labelled with an indication as to whether the box contents are for a boy, girl, young child, teenager or adult.Originally started by Rotary clubs in North West England in1994, the Rotary Shoebox Scheme provided children in north-east Romania with Christmas gifts. Since then, the scheme has become a national project, supported not only by Rotary clubs, but also by individuals, schools, scouts and guides, companies, churches, Inner Wheel, Rotaract and Interact Clubs.Some 50,000 boxes are sent out annually to countries in Central and Eastern Europe. Toys are especially useful all year round for Birthday presents in the Orphanages, Homes and Hospitals. All age groups, including teenagers welcome the boxes. They are delivered to children and teenagers in orphanages, hospitals and also to street kids. To Adults in TB and AIDS hospitals. To disadvantaged families and to women's refuges. To older folk in hostels with no supporting families.The boxes travel either overland by lorry, or by sea container using the services of International Aid Trust (IAT), a Christian Charity who have a long association with Rotary in the north-west of England and who help with both Transportation and Warehouse storage. Distribution is always through known contacts such as local Rotary Clubs and with Hope & Homes and Spurgeons who have been involved with the scheme since its inception ensuring that the shoeboxes go to those most in need. This year's shipment will go to Belarus, Ukraine, Moldova and Romania.Boxes have also been filled by 1st Boroughbridge Scouts, Staff at Boroughbridge High School, Staff at Sequani Ltd, Horbury & Ossett Phoenix Rotarians and Knaresborough Rotarians.