Round the Houses
Sun 19th May 2019 at 10.00 am - 12.00 pm
Our annual community running event. This time with a new senior course measuring 5K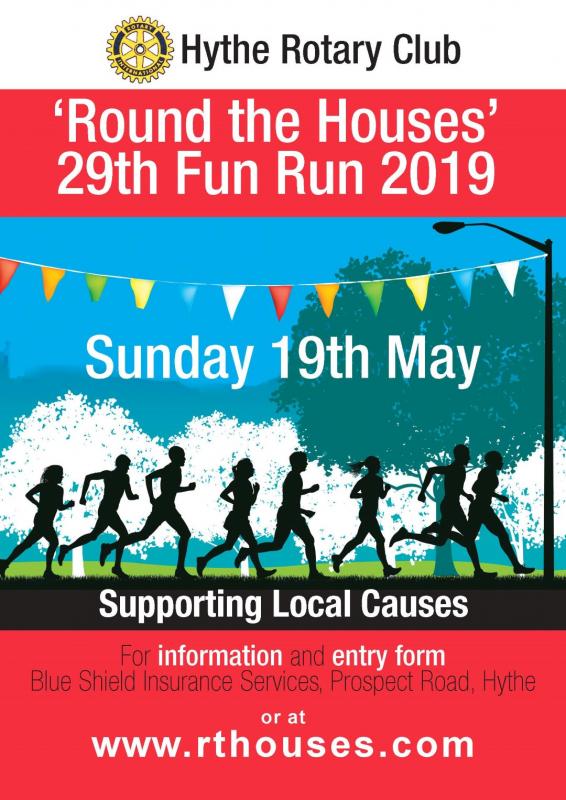 Hythe Rotary's annual fun run is now in its 19th year
This year the course has been updated and modified, which means the senior races will be over an internationally recognised distance of 5K.
Entry is for all ages from pre-school toddlers race through school age ranges to the open adult race.
Further details and entry form can be obtained fromn our dedicated Round the Houses website www.rthouses.com or click here to go directly.
Please be sure to use the official entry form, available from this website, to ensure your comply with all entry regulations