Vintage Vroom!!!
This is a must for anyone with interests in historic transport – whether cars, trucks, tractors or motorbikes. This annual event will this year feature more than 500 vehicles – it gets bigger every year. There'll be hundreds of classic cars, motorbikes, and historic commercial vehicles, plus family entertainment and stalls throughout the day. If you want to enter a vehicle, it's free to do so! Visitors pay an entrance fee which includes a complimentary show catalogue and free parking on the showfield. Gates open at 10am and close at 4pm.
CLASSICS ON SHOW PARADE TO BE PIPED IN THIS YEAR
The vehicle parade around The Showfield, Stokesley which revs up the annual Classics on Show vintage vehicle fair will this year be piped in. Leading the parade will be accomplished piper Phil Meadows of Eston, a former member of the Teesside Pipe Band, who will also exhibit his WWII Willy's Jeep and rare Royal Enfield 125 motorbike at the show. If you want to see and hear Phil in action make sure you are at Classics on Show early on Saturday, June 15, 2019 as the parade starts at 10:00 am.
Classics on Show – now in its ninth annual edition – is organised by the Rotary Club of Stokesley to raise funds for local Rotary charities. Adult visitor entry is £6 or just £14 for a family ticket. Exhibitors enter for free. Over 500 vehicles are expected at this year's Classics on Show.
Keep up-to-date via www.classicsonshow.co.uk or on the Show's own Facebook page.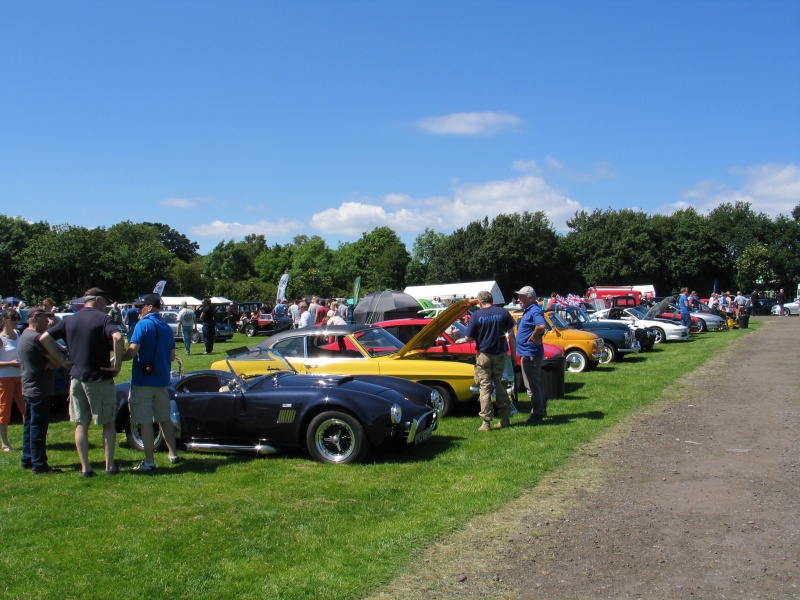 SUPER RARE ASTON MARTIN TO FEATURE IN STOKESLEY'S CLASSICS ON SHOW PARADE; STYLISH COUPE FIRST OF ONLY SIX COMMISSIONED FOR ASTON MARTIN BOARD MEMBER