This will be the ninth Open Gardens Event organised by the Rotary Club of Stockport Lamplighter.I
This year we will have 15 private gardens of varying sizs.
One alley garden , one back yard , one wine bar garden and two allotments.
Programme prices will remain at £5 per person/couple in advance and £8 on the day.
Programmes now available from the following local shops.
Blue Corn
Blaggs
Unwins
Cork of the North
The Good Life
Proceeds will go either to the Rotary Charity or to a charity of the garden owners choice.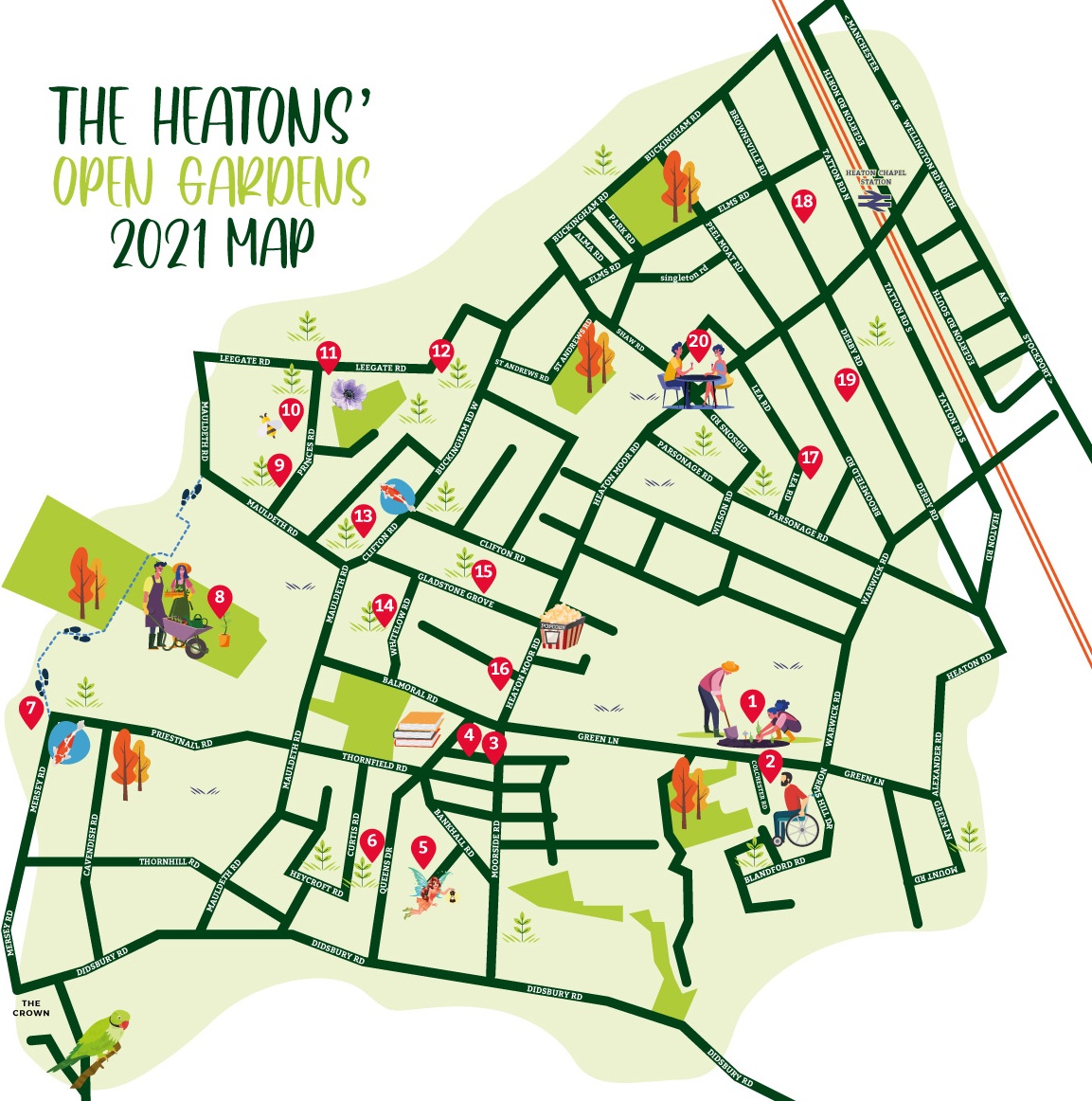 History of the Open Gardens Event
We started in 2012 with twelve private gardens and continued until 2017 when we decided the gardeners deserved a year off. Click on the video play button below to see the video tour of last years virtual event.
The event was warmly welcomed back by the Heatons community in 2018 and had grown into a much more community based event with local shops , allotments , clubs and a wine bar getting involved.
In 2019 the Open Gardens Event raised over £3500 in programme sales which went to local charities .
Unfortunately in 2020 we had to hold a virtual event as fund raising by means of programme sales was not possible . Over the last few years the club has raised around £10,000 a year for a variety of charities . The main fund raising events being the Santa Collections , Open Gardens and the Swimathon . The two latter events had to be cancelled as has the 2021 swimathon so our funding has suffered accordingly.
You can donate directly to our Rotary Clubs Charity Fund to help reduce our shortfall , to do this then please click on the blue donate ribbon below to donate via our Givey site .
Text giving by mobile phone is also available by texting HOG5 to 70490 to give £5
Any other amount is also possible , for example text HOG25 to 70490 to give £25
All text donations are charged at your normal network rate for texts in addition to the amount donated.