Weekly Newswire from Peter Race 5 June 2018
Ripon Rotary Club Weekly News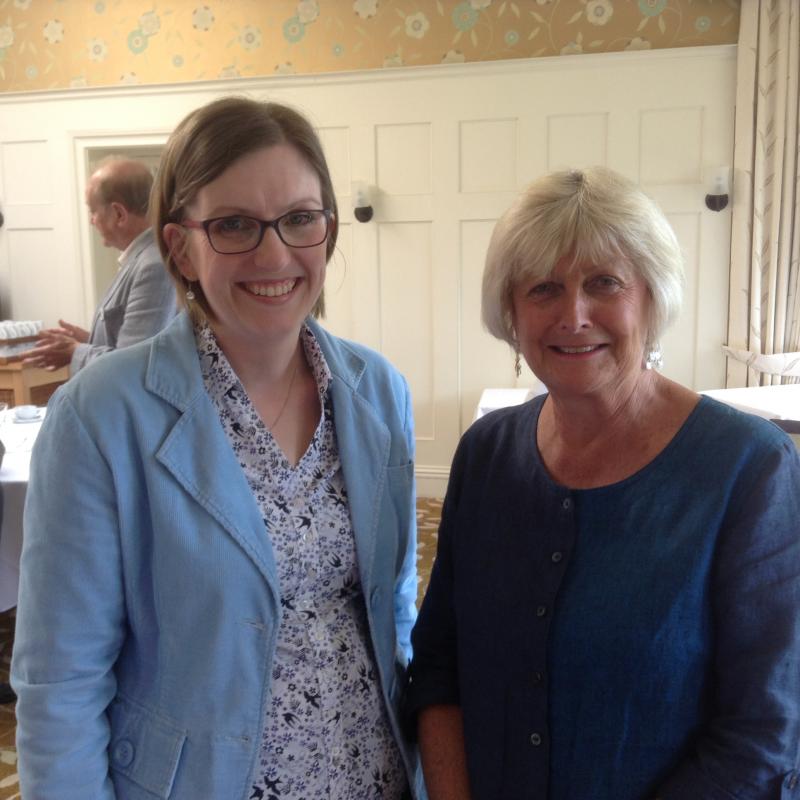 Show related pages
Speaker Emma Pilkington welcomed. Emma pictured with Janet.
Good wishes expressed to David R and Bill R.
Plastics may be inexpensive and durable but the problem comes when efforts are made to degrade them. Emma described the efforts of the Ripon group to reduce the use of plastics and promote recycling.
Twenty data consent forms are yet to be returned to Secretary Russell.
484 cyclists set off on the Bike Ride and 53 who had paid did not turn up.
Thanks expressed to Neville, David and Wendy plus all the members who took part in the sponsored walk and the Orient Express evening.
Hazel Haas is to attend Club Assembly next Tuesday. It starts at 7pm.
Tombola prizes welcomed for the International Committee Tombola on June 20th at the Racecourse. Contact Alys.
Contact Tony if able to help with transport for RYLA student on July 27th.
Joint Presidents' Farewell is on June 30th starting at David Wi garden at 6pm followed by buffet supper at Wath Village Hall at 7pm. £10 each.
Joint Presidents' Service is at St John's Church, Sharow followed by lunch at Copt Hewick Village Hall.
Open Garden at Field Cottage Littlethorpe on July 8th from 2-5pm. £5 entry includes tea and cake.