Weekly Newswire from Peter Race 3 July 2018
Ripon Rotary Club Weekly News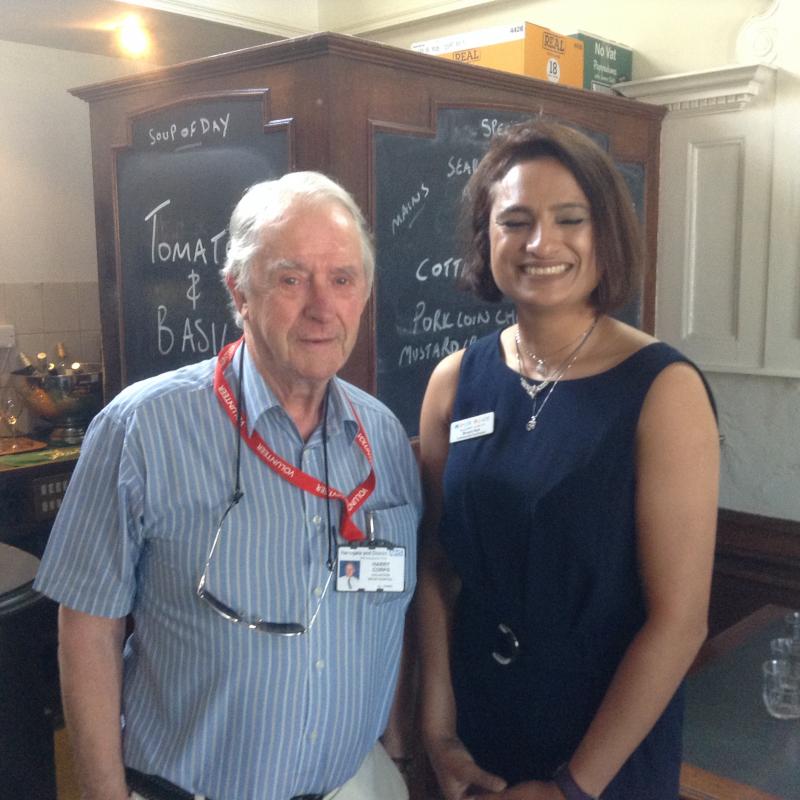 Show related pages
Kneale Pearce, Tony Ambler, Rev. Michael Sabell and Sharon Wren welcomed.
Bhranti Naik, fund-raiser for Martin House Hospice at Boston Spa (pictured with Harry) described today how family- led care is provided for children with life-shortening conditions. Two houses are available: Martin House for younger children and Whitby Lodge for teenagers and young adults. Day-to-day support is offered both to the young people themselves and to parents, grandparents, brothers and sisters.
Thanks expressed to all who gave lifts for Wendy, David W and those who supported the Joint Presidents' Farewell.
Subs now due (£110) for the new Rotary year.
A microphone is missing from North Stainley Village Hall after the Orient Express evening.
Harry offered to provide an exercise bike for the Yorkshire Day stall on the market square.
Tick lists out include: strawberry tea, BBQ and District Conference.
Proposed Whitby trip on September 12th.
Buffet meal at the Business meeting next Tuesday.