The President of the Rotary Club of Portishead, Tony Mosely, was delighted to present a cheque for £150 to Livi Sherlock, the President of the RotaKids Club at Trinity School, Portishead. The money was raised through the Rotary Club of Portishead pre-Christmas collection at Waitrose where the RotaKids helped shoppers pack their bags, bringing smiles to the faces of many customers and staff.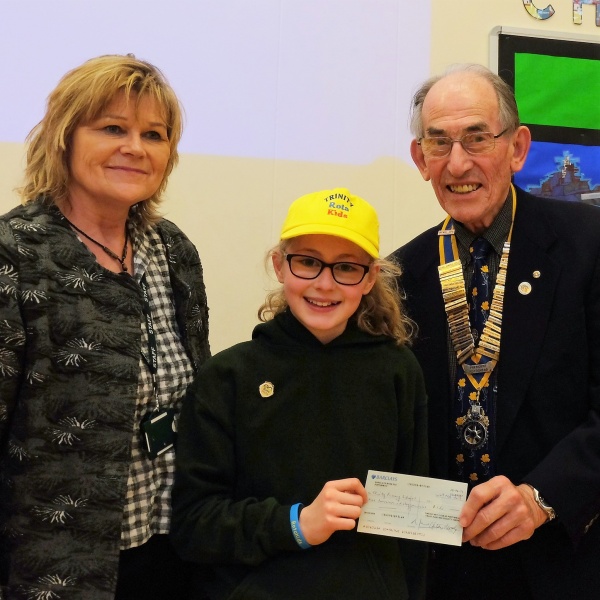 Livi was proud to present her Headteacher, Mrs Nickells, with the cheque which will be used to purchase books for the school.
Under the leadership of Livi, RotaKids have decided that their next project will be to collect old, unused spectacles which can then be recycled and used in underdeveloped countries. So should you have any surplus spectacles you can donate them by handing them in at Trinity School or by contacting the Rotary Club of Portishead.
RotaKids is the most junior part of the Rotary family and provides a unique opportunity for Rotarians and young people to work together. RotaKids generally meet in schools but can be community based. It is an exciting way to meet friends and get involved with important activities whilst having fun. They come up with their own ideas for raising money for charity, improving the environment or helping the elderly.