Dinnington Ride
Sun 25th August 2019 at 09.30 - 16.30
Ride through 12 Miles of beautiful countryside near Hinton St George!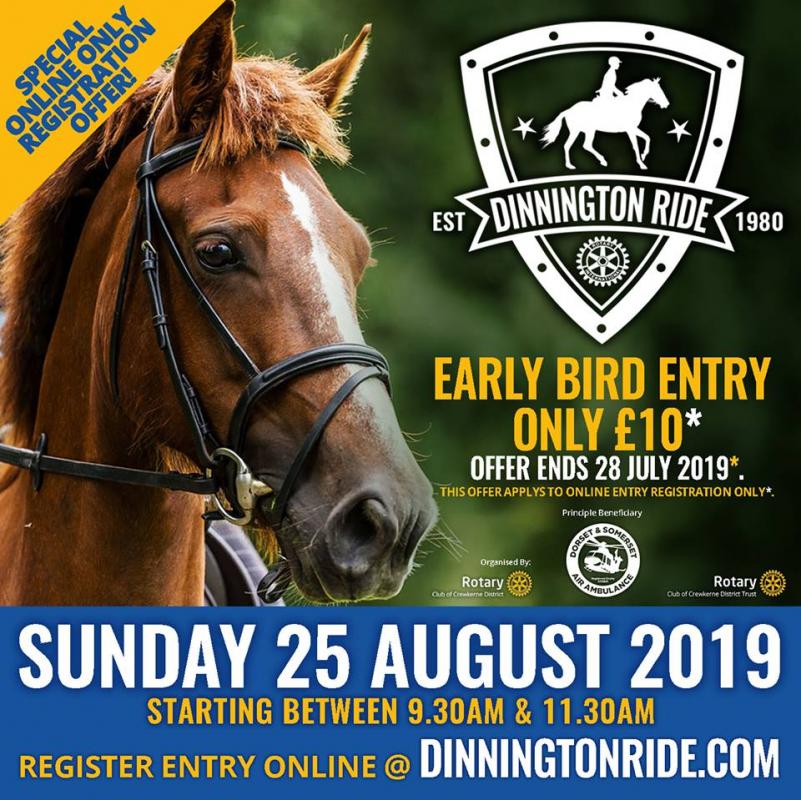 Riders can enjoy approximately 12 miles of beautiful farmland, park and woodland, starting from a field by Dinnington Docks Pub, near Hinton St George, TA17 8SX. There is an optional shorter course and the event is open to all ages. Riders under 14 must be accompanied by an adult. Slow riders or those that wish to walk the route to start no later than 10am.

All riders please ensure your public liability insurance is up to date.

Rosettes For Everybody, Light Refreshments, Photographer, Parking.

Principle Beneficiary: Dorset And Somerset Air Ambulance.

Our thanks to local farmers and sponsors for their generous support.