Service Above Self
Wed 4th September 2019 at 12.50 - 14.00
Andrew Carnegie gave "Service Above Self". Frank Quinault explained why.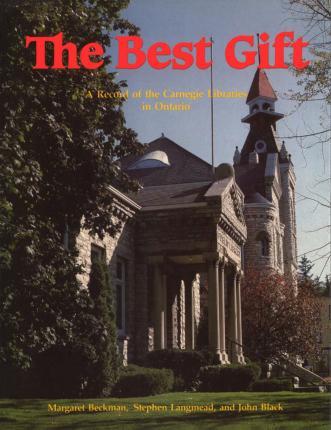 Frank Quinault, a member of the Rotary Club of St Andrews, gave a very interesting talk about Andrew Carnegie who is arguably the most famous Fifer of all time. He made a colossal fortune and then gave most of it away declaring that "The man who dies thus rich, dies disgraced."
Carnegie was born in Dunfermline in 1835 and his family emigrated to America when he was 12 years of age. Soon after the family arrived in Pittsburgh he became a bobbin boy on a cotton mill and then a messenger boy for a telegraph company where he taught himself the new language of Morse code. He used what little time he had to read voraciously, borrowing books that he could not afford to buy from the library.
His telegraphy skills soon landed him with a position in the Pennsylvania Railroad. His service with the Pennsylvania continued right through the American Civil War in which railroads played such an important part. Carnegie left the company when the war ended in 1865 to begin working for himself.
His boss Thomas Scott had introduced him to the stock market and had loaned him some money to buy shares in a privately traded company. Carnegie saw that after the Civil War there was a boom in the construction of railroads and he set up the Keystone Bridge Company which was his entry into the world of iron and steel manufacturing. This proved highly profitable and Carnegie Steel grew and grew as he developed new markets, bought out other ironworks and built new mills of his own.
There were many reasons for his success. He was the right person – with his optimistic nature and salesman's charm and his indefatigability – in the right place at the right time, with America emerging as a great power.
Eventually aged 65 he sold his business to J.P.Morgan for $480 million. Now having a vast fortune he devoted himself to the business of giving most of it away. His article ' Gospel of Wealth ' said that business leaders should think of themselves as trustees of the money they have accrued and they should give it back not after death but within their lifetime using their business skills to maximise its impact.
His gifts included $10m to establish the Carnegie Trust for the Universities of Scotland. He also funded over 2500 libraries in his lifetime in USA , Canada and Britain.
Frank asked us to consider our personnel assessment of Carnegie's life and work. Taking his life as a whole he seemed to meet the Rotary test of Service above Self. Moreover, his Gospel message – give back your wealth before you die – still stands as a challenge to the super-rich of our own time.
Vic Chapman gave the vote of thanks thanking Frank for giving us such a fascinating talk about the most famous Fifer of all time.
Andrew Carnegie left his stamp on his home town of Dunfermline, but also with libraries all over the world.
Our own member John Black co wrote a book " The Best Gift" on the Carnegie libraries in Ontario, Canada