Cycle Cairo to Cape Town
Wed 6th November 2019 at 12.50 - 14.00
Alex McMaster told of his cycle with fellow student Merlin Heatherington distributing Arclight devices the length of Africa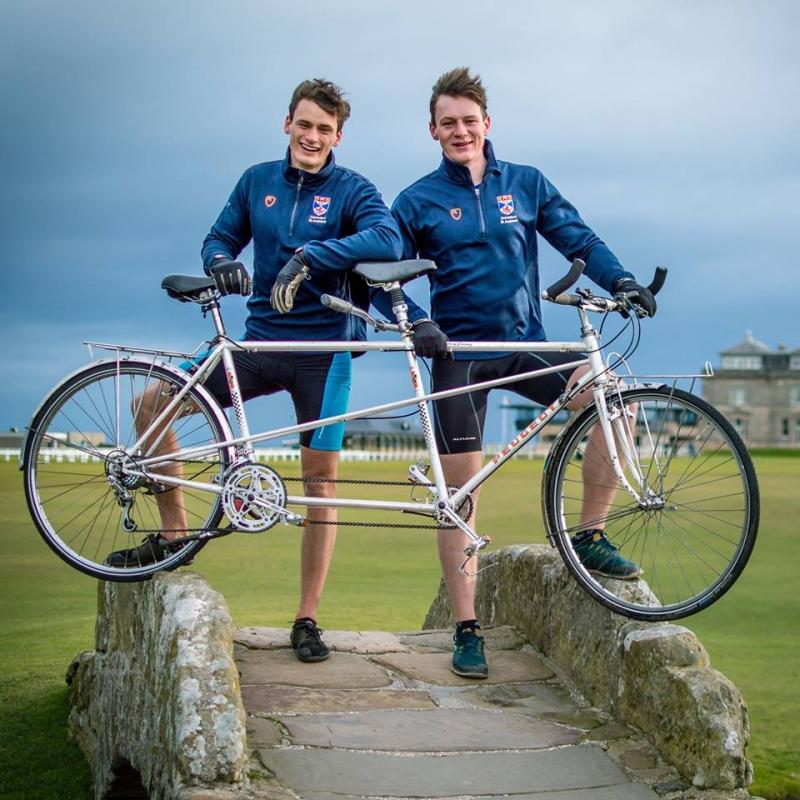 The Rotary Club of St Andrews heard a very interesting and inspiring talk on a pedal-powered journey from Cairo to Cape Town. St Andrews University student Alex McMasters and fellow student Merlin Hetherington had undertaken the trip to contribute to reducing blindness and eye disease at each stop along the way. A device developed by the University of St Andrews, the Arclight, is a diagnostic tool used in the early detection of abnormalities in the eye. Early diagnosis often enables clinicians to prevent or ameliorate the effects of disease. Arclight is solar powered, less than the size of a mobile phone and relatively simple to use. Alex and Merlin delivered devices to universities and teaching hospitals, training people who would then train others.
The journey began on a tandem bicycle and finished on Elliptigos. During the eight months many problems were encountered, logistic, geographical, weather, health, war zones and so on. The remarkable way the young men overcame everything that occurred says much for their skill, endurance, resilience and adaptability. Both have been invited to give a presentation to the Royal Geographical Society - a great honour.
The Rotary Club of St Andrews is a supporter of the Arclight Project and works closely with project leader Dr Andrew Blaikie who is a member of our Rotary Club.
In proposing a vote of thanks, Gordon Wowk congratulated Alex on completing this remarkable humanitarian project.
Over 1000 Arclight devices, 843 people trained in 22 training sessions and cycling 10,450 miles throughout the length of Africa from Cairo to Capetown.
What an achievement!