We contributed to the equipping of a therapy centre in Kenya and got a horse called Tom.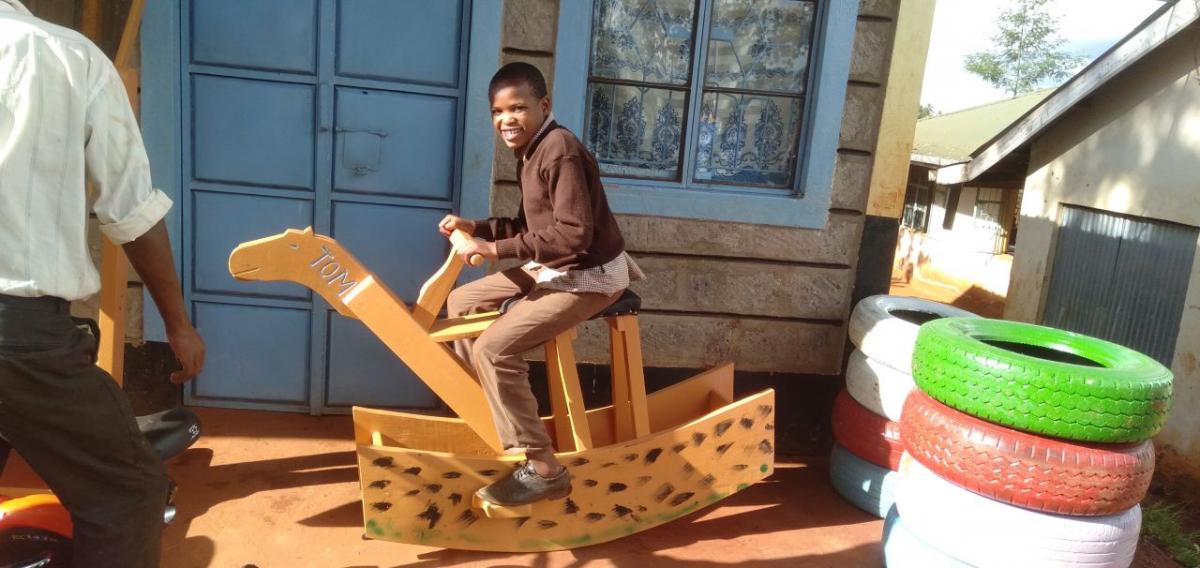 A Horse called Tom
"Delighted, amused and honoured" was the reaction of the Rotary Club of Dunfermline President, Tom Sunter, on hearing that a horse had been named after him. The horse in question was in fact a rocking horse which was among specialised equipment funded by Dunfermline Rotary made for a childrens Therapy Unit in Kenya.
Last year, Dunfermline Rotary had provided £2,100 to help equip a new Therapy Unit for children with special needs which had been built by the charity Raising Futures Kenya (formerly Vision Africa) at the Kirunguru School in the Murang'a County of Kenya. Last August a retired headteacher, Morag McLullich, had attended a meeting of Dunfermline Rotary and talked about her visits to Kenya over a number of years to support the work of Raising Futures Kenya to develop the integration of children with special needs into mainstream education. Morag had illustrated her talk with many moving examples of how this early intervention had made a huge difference to the quality of their lives.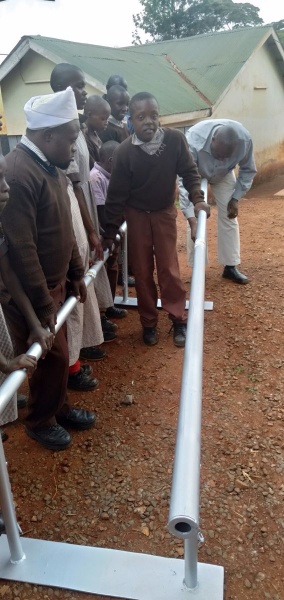 The members of the Club were so impressed with the work being done with those children that they decided to make a further donation of £850, this time for the purchase of some very specialised equipment which the therapists had identified would be most helpful for their work. Among that equipment was the custom-made rocking horse which, as a gesture of appreciation, was named after Dunfermline Rotary's current President.
President Tom Sunter commented "As I approach the end of my year in office, not only do I have the satisfaction of our Club concluding another successful international project but I have also acquired a legacy of my namesake "Tom" providing helpful therapy for these children in the years ahead".