Rotary East Thurrock is formed
Two existing Rotary clubs have merged so that we can better serve our local community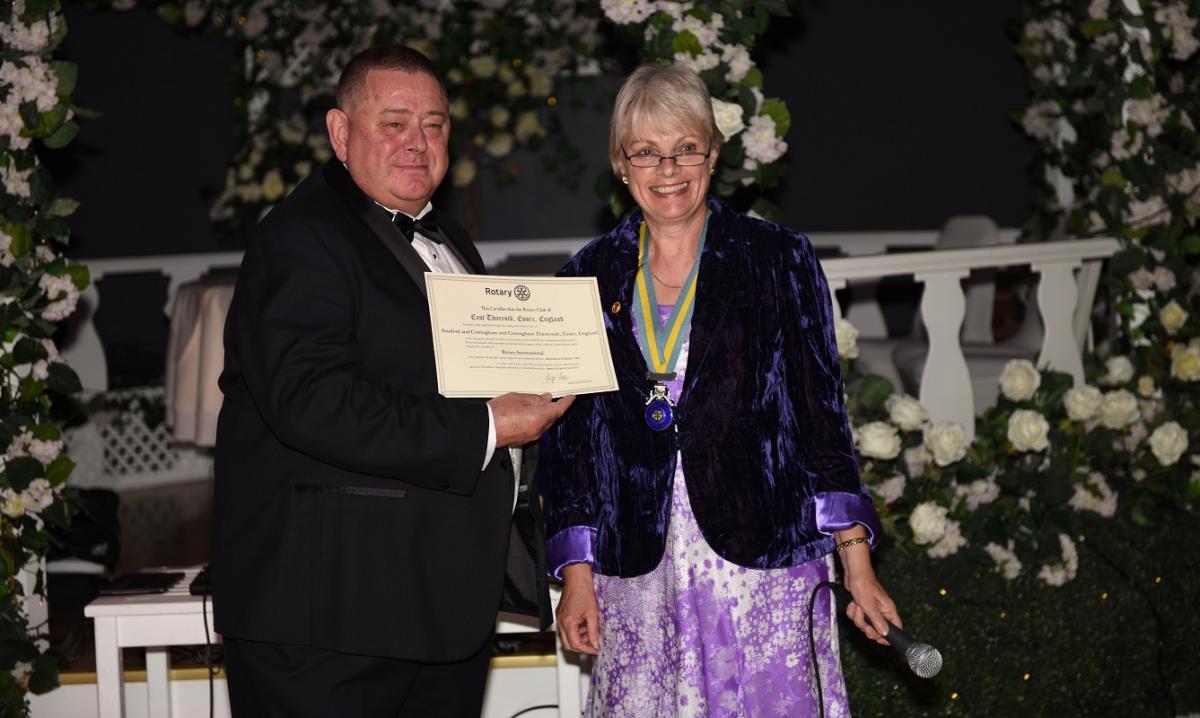 East Thurrock have a new Rotary Club and a new Club President!
So that we can better serve our local communities the Rotary Club of Stanford & Corringham and the Rotary Club of Corringham Thameside have merged to form the brand new .....Rotary East Thurrock.
We will still be doing all the usual events and serving all our local groups as the two clubs did but, with our combined efforts, we will be able to do lots more.
At a black tie evening at The Regent Ballroom on Friday evening the official Charter Evening was held. Congratulations to Peter Wigington who became our new President.
Peter says " We are all members of this community, working or retired men and women of all ages simply enjoying a great social life and having fun whilst improving the lives of others in the process. The more people we can encourage to join us, the more we can do ".
A busy programme of events has begun, so keep in touch and watch this space for news.