New members Arthur and Nan Maxwell and Dr Gregor Purdie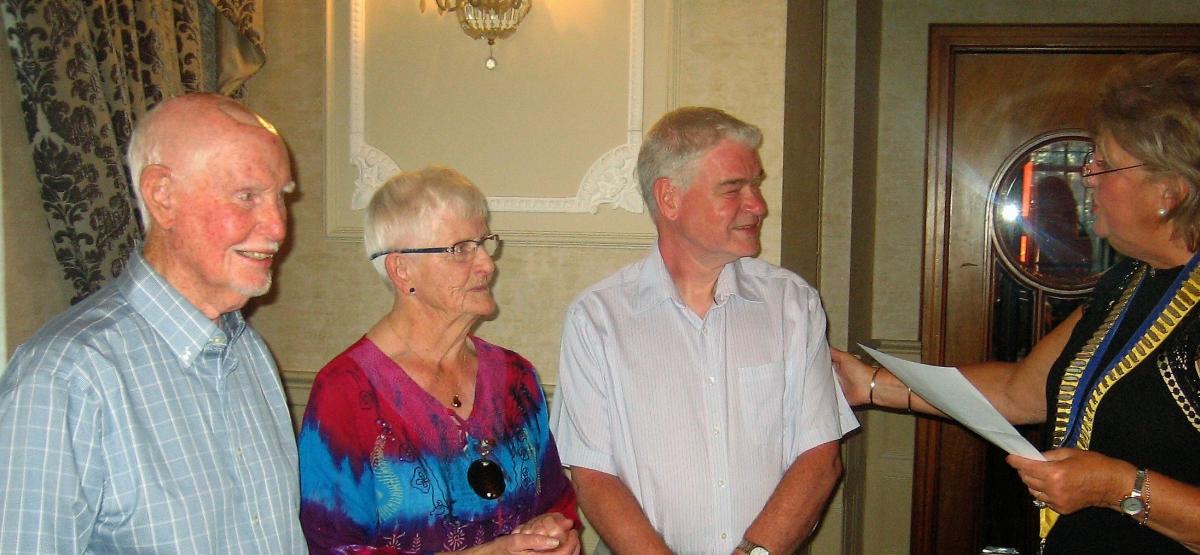 Prestwick Rotary Club welcomes three new members.
Prestwick Rotary Club President Edith Sterrick welcomes Arthur and Nan Maxwell and Dr Gregor Purdie as full members of the Club. Arthur and Nan, shown left, were previously associate members but like the Club so much that they have decided to become full members.

Gregor has moved to Ayr recently, and was a Rotarian at Castle Douglas Rotary Club. Arthur Maxwell knows the Club very well since he was a Rotarian at Prestwick for many years. The Club is delighted to have three new members, and all members wish them well. The club is a very friendly, supportive group of people from a wide range of backgrounds. The aim is to support the local community, and have a lot of fun, entertainment and social interaction whilst doing so.