The event was originally scheduled to take place on 16th August, but had to be postponed due to the closure of the golf course because of flooding caused by heavy rainfall. Instead it took place on Friday 23rd August.
Unfortunately the postponement meant that a number of teams were unable to participate. Nevertheless, there were still sufficient teams for the event to take place and we had a glorious day for it. All those taking part, both playing and organising had a great day and in the end it was all worth while with a net figure of just over £2,000 being raised for our charity account. This year, the main benficiary of the event is 'Start Up Stirling', a local charity "whose focus is on relieving poverty, suffering and distress of people in crisis across Stirlingshire, including people in Callander". Click on the link in the last sentence to find out more about the good work that they do.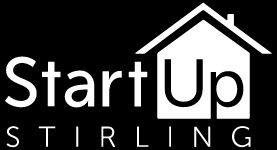 The money we raise comes from a combination of local business sponsorship, team entry fees, a raffle and individual donations. We would like to thank all those businesses who sponsored (fuul list below) and in especial our main sponsors 'Woodside Pharmacy, Doune and Deanston Distellery who donated a number of bottles of their finest whiskey as prizes.
We'd also like to thank those golfers who were still able to turn up and compete, despite the postponement and a list of prize winners is shown below.
Sponsors
Andrew Baird Optician, Callander Community Hydro, Campbell's Shortbread, CCW, Chinese Village, Crags Hotel, Deanston Distellery, Deli Ecosse, Dreadnought Garage, Drs Mathewson and Gibson, Drs Strang and Scott, Feed and Stoves, Tigh Mor, W D Hartley Ltd, Waverley Hotel, Wheels, Woodside Pharmacy.
Prize Winners
Winning Team - Callander Ladies
Runners Up - Taffy's Troops
Longest Drive at the 12th (Ladies) -
Longest Drive at the 17th (Gents) -
Nearest the Pin at the 11th -
Neasrest the Pin at the 15th -