International/ 'Comeback Queen' and the Bonsall World Hen Race Championships
Sat 3rd August 2019 at 12.00 pm - 1.00 pm
'Comeback Queen' didn't win the World Championship, but did raise over £1000 for End Polio now. Thank to all the sponsors.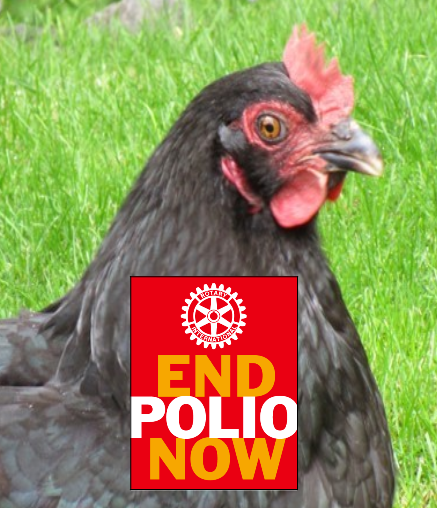 Show related pages
On Saturday 3 August 2019, 'Comeback Queen' will run in the Bonsall World Hen Racing Championships to fundraise for End Polio Now. Unlike her predecessors, 'Speckles' and 'White Flash', we hope she'll sail through her heats and raise more than the £2000+ they did. She's definitely not chicken-hearted!

If you wish to donate by post, please get in touch with our Treasurer. If you wish to gift-aid that donation, please download our Gift Aid Donation Form (Single Donation). If you think you might make more Gift Aided donations in future, please use Gift Aid Form (Multiple Donations).