Defibrillator Collaboration Initiative at, Botanic Gardens, Dundee
Dundee Rotary Club assists with the purchase of a Defibrillator at Botanic Gardens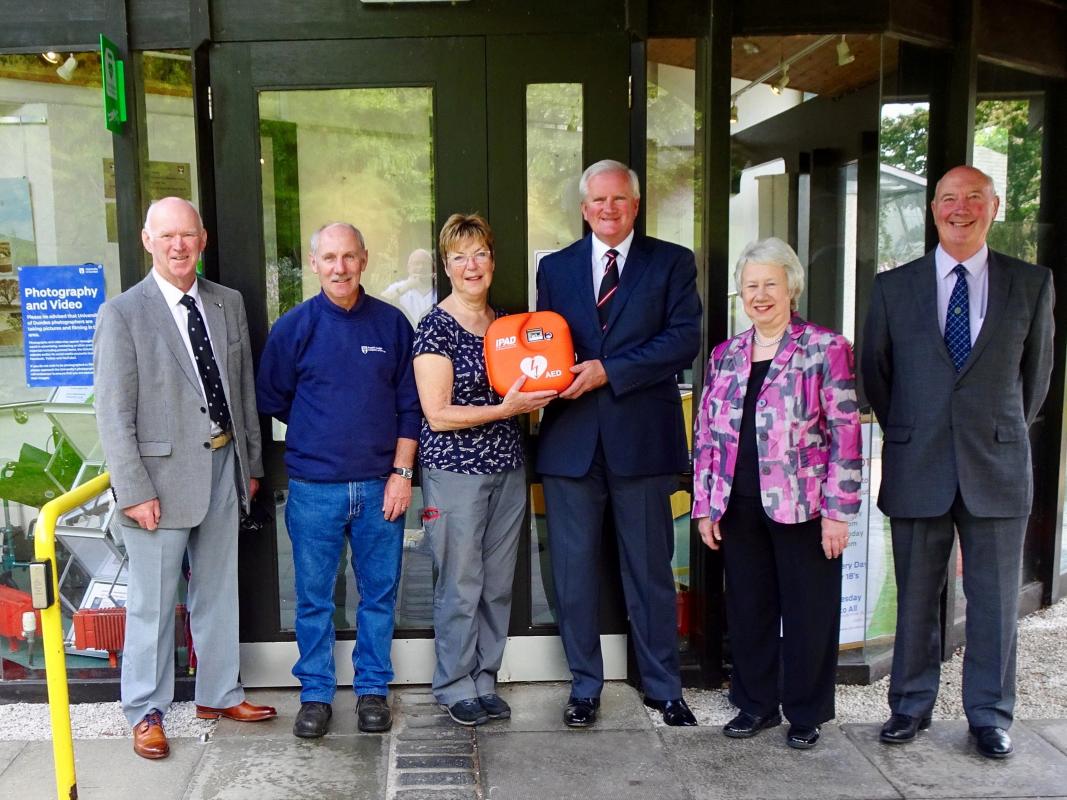 Defibrillator Collaboration Initiative at, Botanic Gardens, Dundee
Dundee Botanic Gardens are open to the public throughout the year (except Christmas and New Years day) and many visitors enjoy their time in the varied spaces that are enjoyed by families and individuals of all ages
Friends of the Botanic Gardens who are volunteers giving of their time at the Gardens took the initiative to have a defibrillator available to assist anyone who may be in cardiac arrest in the vicinity. Their Chairperson Alison Gordon has collaborated with St John Scotland in Angus and Dundee and also secured a grant towards the project from Dundee City Council, which has been matched by the Rotary Club of Dundee.
When anyone collapses, time is of the essence in attempting resuscitation through CPR and use of a Defibrillator which will restart an arrested heart, and a member of the public can buy time for the patient until the paramedics arrive and take over the incident. Very early Defibrillation, very early CPR and the earliest specialist treatment by paramedics can greatly enhance the survival prospects of any person who is in cardiac arrest.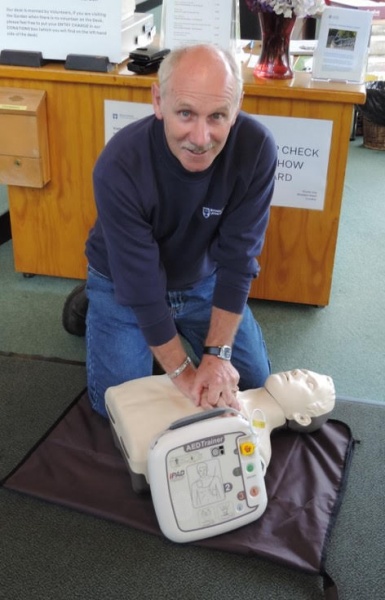 There is a sign on the outside of the Reception building to assist the public find the location of the defibrillator.
In the event of anyone becoming ill they should always make 999 contact with the Scottish Ambulance service who would then direct them to the location of the defibrillator in the Reception Area, and as well as sending an Ambulance, would guide the rescuer in caring for the patient.
The rescuer can use the fully automatic defibrillator which provides verbal instructions on its use and assists in progressing to CPR until paramedics arrive at the location.
When the incident is complete the defibrillator is returned to Reception at the Botanic Gardens.
Photograph: Bill Spence, Rotarian; Bob Sutherland Acting Curator; Alison Gordon; Sandy Bowman Chairman St John Scotland Angus & Dundee; Mary Crighton, President of Rotary Club of Dundee and Allan Keillor, Rotarian.