Cirencester Rotary Club recently presented a cheque for £1575 to the Anthony Nolan Trust.Together with two previous cheques this means that the Club has now donated £3300 to the Trust in this current year.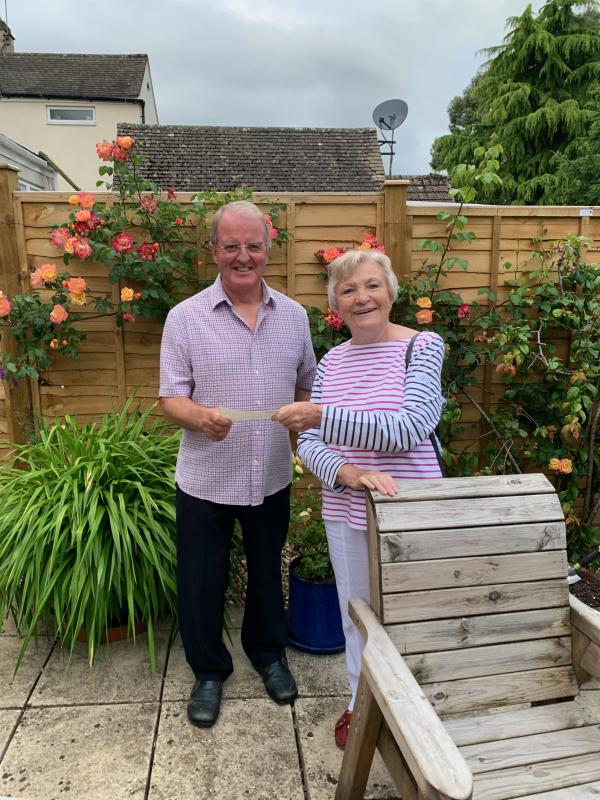 The Trust is a National organization started in 1974 to establish a Bone Marrow Register. In 1986 14 people on the register had donated bone marrow to patients in need. By 1994 1,000 people had had a transplant. The register had grown to a staggering 250,000.In 2000 the Trust began gathering stem cells for transplants using peripheral bloodstem cell collection – a quicker, easier and less painful method than collecting bone marrow. Today the register has over 700,000 potential donors on it and well over 1,000,000 stem cell ,transplants have taken place.
Beatrix Passmore from the Trust said " Every 14 minutes someone in the UK is diagnosed with blood cancer. For someone with this condition a stem cell transplant could be their last chance of survival. This donation from Cirencester Rotary Club will help us to give that person their families and friends a second chance of life.We are extremely grateful as without such donations there is no cure."
Jim Beaman, Immediate Past President of Cirencester Rotary Club said "We are delighted to have raised such a great amount for the Trust and hope that it will enable many patients with blood cancer to have suitable support."
Jim's daughter, Ruth was diagnosed with blood cancer in February 2016 and with help from the Anthony Nolan Trust is now cancer free and leading a normal life.