BBQ 2019
at Mike and Liz Kelly's house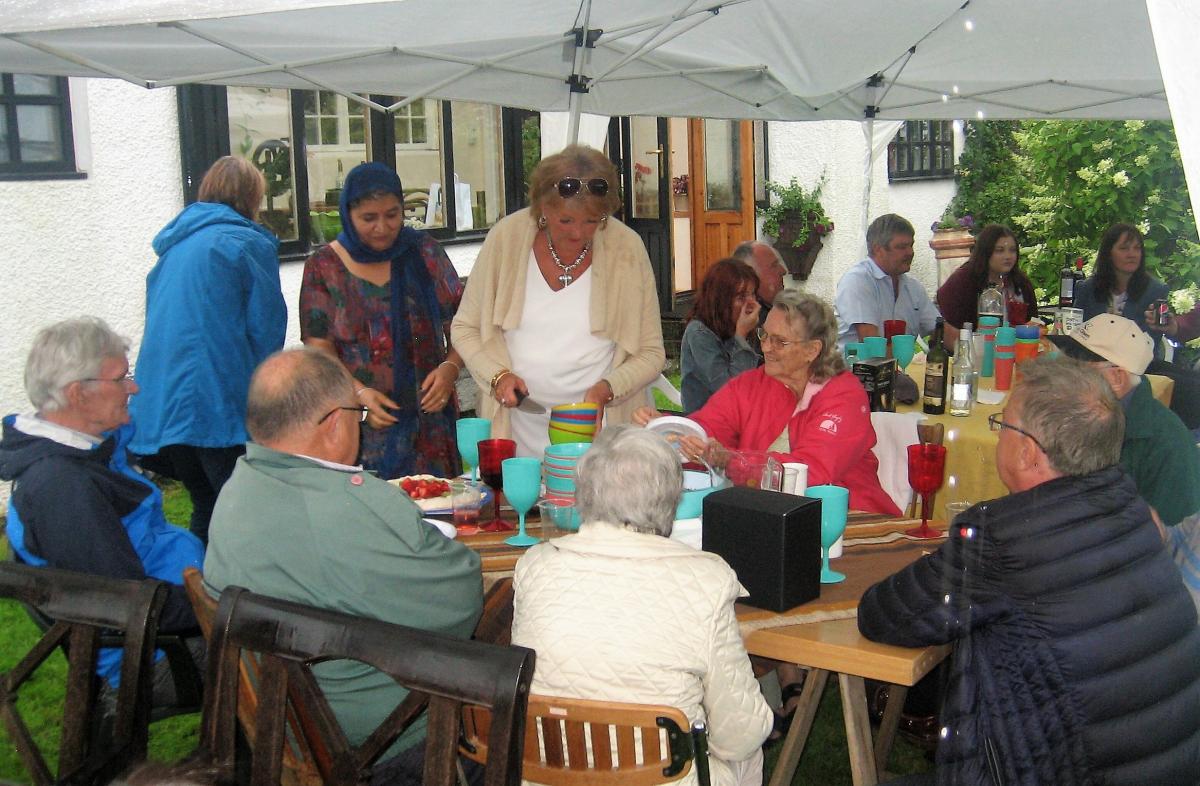 BBQ 2019
Prestwick Rotarians enjoyed their annual summer BBQ, at Mike and Liz Kelly's house at Symington. The Prestwick Rotary Club tent was the star of the show as the weather turned 'dampish' later in the afternoon. It was a great atmosphere under cover, and a good turnout ensured great banter, combined with eating delicious spiced chicken, and other treats cooked by Diesh and Rannie Singh Uppal.

John Brebner added to the activity by bringing his archery set for adults and children to compete. A great afternoon all round!
The tent will be in use again this coming Saturday at The Prestwick Prom, for a whole range of fun activities.