Weekly Newswire from Peter Race 3 October 2018
Ripon Rotary Club Weekly News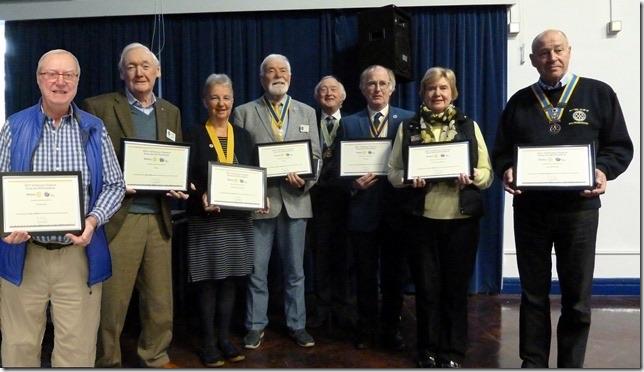 Show related pages
Fiona and Martin Pearman welcomed as guests.
Richard Booth formally welcomed into the Club.
Approximately 97 people will be attending Charter Night. Mike Bushell will be showing a video with the evening starting at 6.30 for 7.0. Ripon Gazette have been invited to give photo coverage.
Rowels have been invited to organise a collection for Indonesia with support from this Club.
Drivers needed for Contact The Elderly.
More members and partners invited to attend Gardeners' Question Time which is a normal 5th meeting in the month.
Festival of Music in aid of Christian Aid this Friday. Contact President David or Rob for detail.
Tick lists out for IW International Meeting [October 17], Knaresborough Charter [October 22], Gardeners' Question Time [October 30], Rowels' Bonfire [November 2], Fountains By Floodlight [November 3], Marshals at Cathedral [November 8,9,10].
Two sponsored walk events proposed for this Rotary year.
Support for Deaf Awareness Week planned for next May.
Plans to support the Indonesia Disaster Fund and visit schools being made by the International Committee.
Support for funding for Foundation emphasised.
Plans for planting two trees opposite the Spa outlined. Council are planning to grass over some flower beds in the Spa gardens.
Poetry Competition details outlined.
An update given on the defibrillator, Carers' Resource, HRCVS, Ripon Sanctuary Group and the Ripon Vision Support Group.
Picture included of a group at the Presidents' Citation Awards.
.