Weekly Newswire from Peter Race 18 December 2018
Ripon Rotary Club Weekly News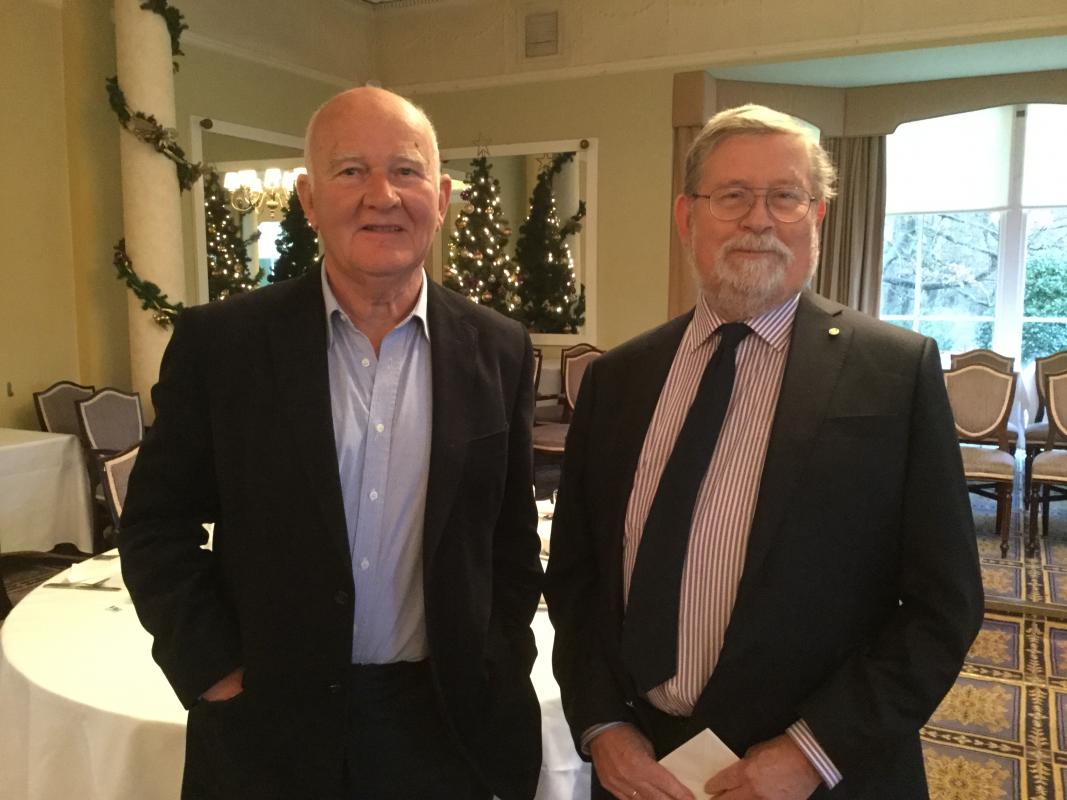 Show related pages
Dean John welcomed.
Brian sends Christmas greetings to the Club.
A presentation of £250 was made to Spa staff.
David Williams (pictured with Geoff) elected Club President 2020/21.
Russell re-elected Secretary 2019/20 and Peter C re-elected Treasurer 2019/20.
Keith, David Wi and David We elected as voting delegates at the 2018/19 Rotary GB&I Conference.
Martin and Fiona Pearman confirmed as associate members.
November average attendance 80%.
£400 donated to Ohana for Christmas toys.
Two places arranged for 2019 RYLA candidates
A co-ordinator needed for Bike Ride marshals.
Bike Ride web-site now open.Members on social media asked to establish links.
A small sub-committee to look into proposals to set up a satellite group.