Heathfield Rotary have donated £1000 to Heathfield Community College for them to continue their valuable support for the Duke of Edinburgh Awards.
---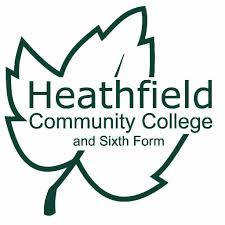 Heathfield Students Honoured at Awards Ceremony

On Thursday 11th July 2019, Heathfield Community College held its annual Honours Evening in the Sports Hall at the Heathfield Leisure Centre. The evening was a celebration of student success with selected students from Years 7 through to Sixth Form presented with awards for effort, progress and excellence in particular subject areas. On arrival, students and their families were welcomed with refreshments and music out on the lawns. The College band played in the hall as people took their seats and the evening began with welcome speeches from the Headteacher, Ms Caroline Barlow, and the Chair of Governors, Richard Karn.
Heathfield and Waldron Rotary Club supported the awards with a generous contribution to help support the event.
---
THREE 2019 COMMUNITY DONATIONS
1st Burwash & Etchingham Scout Group
Cliff Wilson, The Assistant District Governor was presented with a cheque for £500 at an Explorers meeting night of the 1st Burwash & Etchingham Scout Group as a donation from the Rotary Club of Heathfield and Waldron. The donation is towards the £4000 they require to replace the floor of their Scout Hut in Burwash and they have now raised over £3,000 towards the project and hope to start the renewal project this year.
The Scout Hut serves several groups: Beavers (6-8yrs) with 18 members Cubs (8-10 years) with 20 members Scouts & Explorers (10-18 years) with 16 members. The group has a waiting list of 20 and are staffed by 11 Leaders and helpers. We wish them well in making good citizens out of their protegees.
Cross in Hand Primary School
From the school weekly Newsletter: Last week we made a big splash about the Art Exhibition that we mounted following on from our Arts Week, which was funded by the Rotary Club of Heathfield and Waldron.
Roger Clark and Trevor Goldsmith (the current and incoming president of the Rotary Club) visited the school this week to see some of the art work and to present us with the official cheque for £1,000.
We are so grateful to the Rotary Club, as our budget would never have allowed us to buy all of the resources that we needed to hold an Arts Week, so from all of us at Cross in Hand, THANK YOU!
Parkside School
Roger and Trevor recently presented a cheque for £1,000 to Parkside School in support of their campaign to recycle refuse. Roger is seen here with the cheque and Head Teacher David Blakeley and two students. Roger is seen here presenting the Cheque to Mary Williams Finch deputy head and several "helping hands!"