Online Club Meetings
Club Meetings via Zoom to allow everyone to join the action!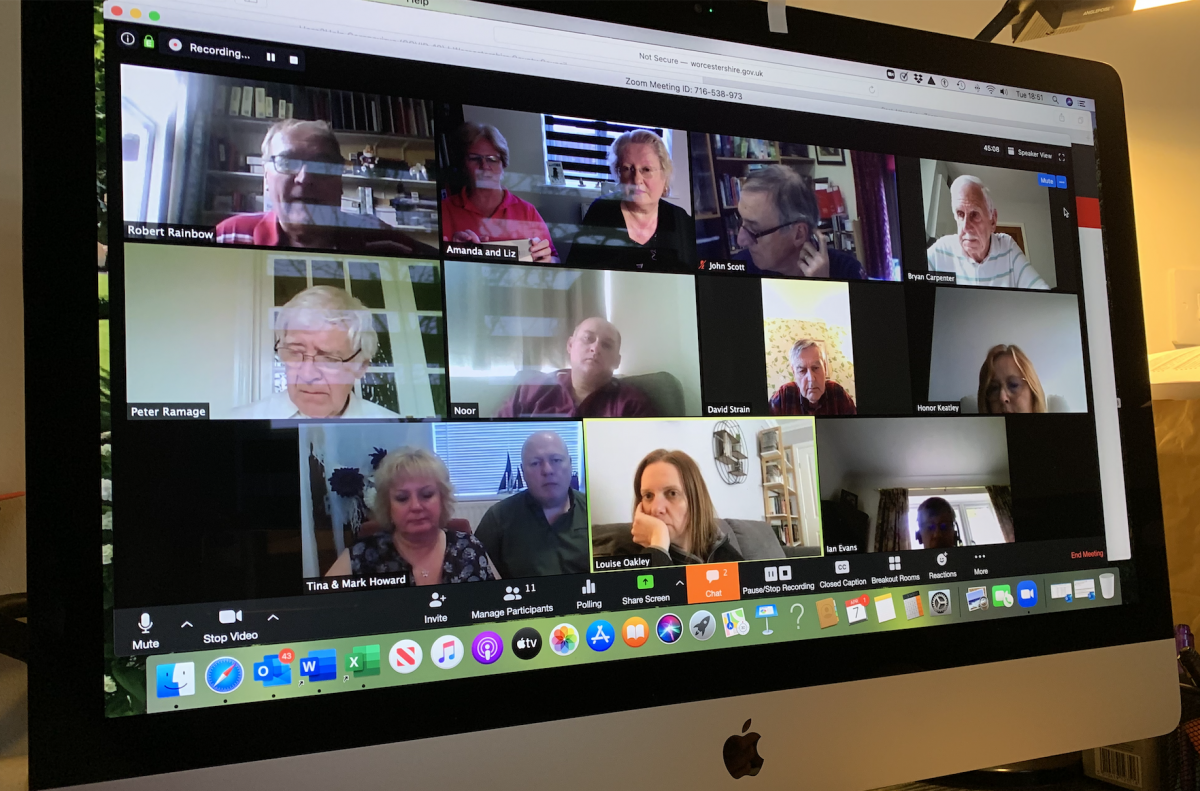 Redditch Kingfisher Zoom Meetings
Embracing the new world of video conferencing, Kingfisher has jumped into the 21st century!
---
This year we introduced new capability through the use of Zoom, an online video conferencing system. During the winter months in particular, our project and administration planning can continue providing everyone with opportunity to participate irrespective of the weather!
It's been great to welcome speakers from further afield to bring new concepts without having to travel 100's of miles - great for the envieonment too!
In August we welcomed Rotary Member Tim Mason who explained how the Unpacking Social Enterprise events give excellent opportunity for Rotary so support local business with a social conscience.
More recently since the outbreak of COVID19 all of our meetings have been moved to online and with this we move we are bringing local speakers to share how we can help them to support the most vulnerable right here in Redditch. In April we met online with Revd Ian Evans, Manager of the Redditch Foodbank; our aim now is to give direct support to Ian and his team as they battle food poverty.
If you would like to join an online meeting email now to receive access details, we look forward to seeing you!