In here you will find examples of activities in previous years.
The
Youth

committee 2015
Primary School Quiz
This competition between local primary schools has been running very successfully for many years. Preliminary heats are held locally and then the successful team can progress to city, District and national finals.
Interact Group @ Firrhill HS
Interact involves a group of senior students meeting once a week during their school lunchtime. Their aim is to raise funds for local and international projects, work with local community groups and organise fundraising events in the school. During this process, the students develop a number of skills including, team working, research, chairing meetings and leadership.
Young Golfer of the Year
This annual competition, which takes place in July, is hosted at Mortonhall Golf Club and is open to young golfers below the age of 16. The 'scratch' and 'handicap' winner progress to the District final in August.
Challenge Enterprise
Challenge Enterprise is a business orientated weekend conference. The programme is aimed at 16-18 year old students who are interested in a business career and who are keen to develop the skills and knowledge necessary for leadership.
RYLA (Rotary Youth Leadership Award)
RYLA courses are for young students aged 16-17 who while having shown some leadership potential, still require to develop key skills, capability and confidence. The weeklong residential course aims to enhance these young people's confidence, through a range of outdoor activities, challenges and team building exercises.
Young Musician of the Year
This annual competition is open to school pupils of all ages. Our local heat is hosted at Merchiston Castle School in late autumn. The successful instrumentalist and vocalist progress on to the District Finals at Heriot-Watt University. The performances are invariably of a high standard and provide young musicians with a valuable opportunity to play before an audience.
Rory Mackenzie
Convenor


News:
Young Musician 2016
This year the club is pleased to announce that one of the students sponsored by the Club has won through to the District Finals and will be joind by three entrants from local clubs.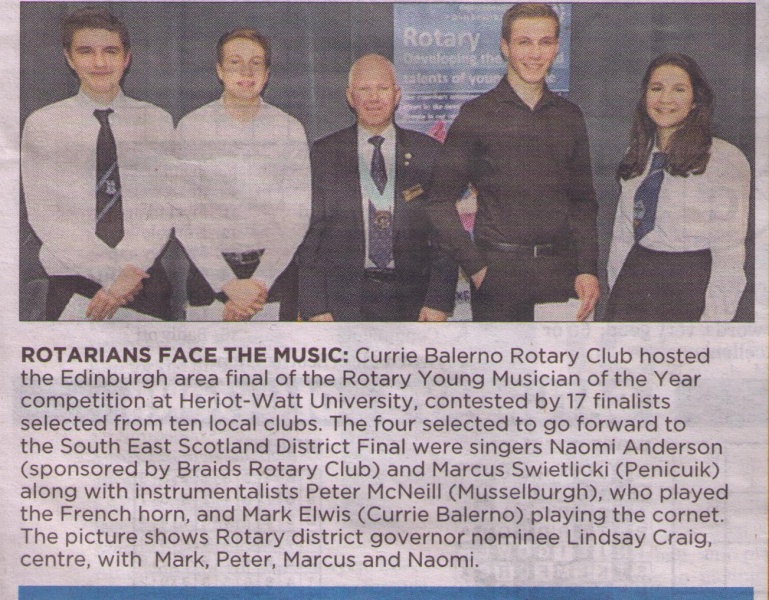 Young Musician 2015
The standard and quality of music played this year was as good as any professional concert, and some Rotarians admiot, better than at some paid for events. Congratulations are therefore due to both the contestants and their schools for providing the right environment and support to their pupils.
The finalists shown below, are from left to right:
Andoni, Phoebe, Zara, Naomi, Angus and Alasdair.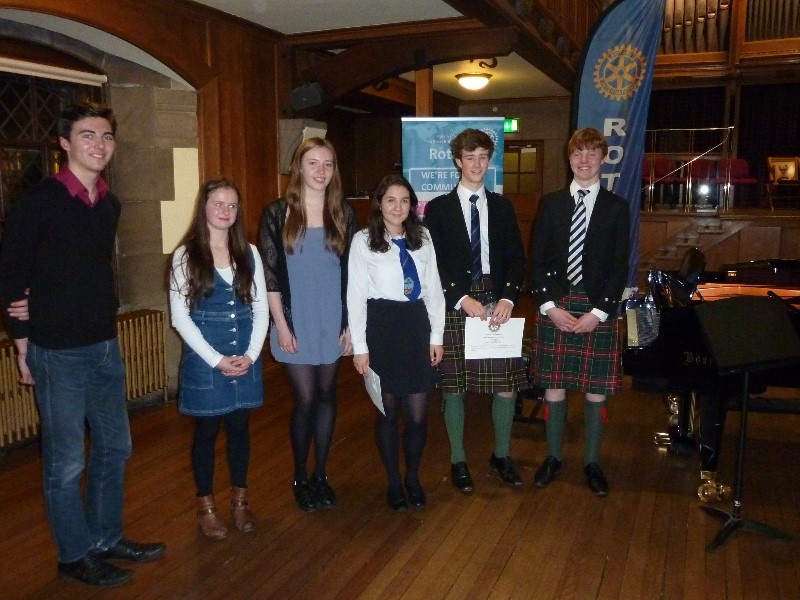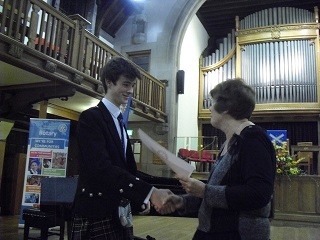 Young Musician Winner 2015 Angus receiving his certificate from Rotary Club of Braids President Caroline Kehoe.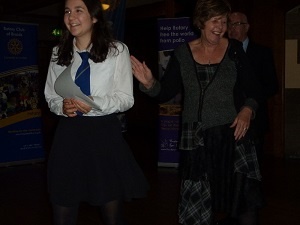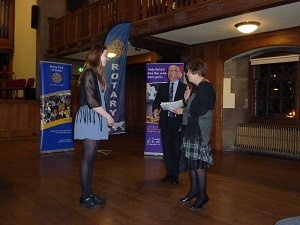 Runners up in the 2015 Young Musician Competition are Naomi (left) and Zara (right)
Congratulation to them and all entrants.
Young Golfer
A small selection of the photos from a recent final of the Young Golfer of the Year held at Duddingston.Jack Edgcombe (dark top) from Baberton won the Handicap section with a net 67 gross 84 and he and Callum Keane from Mortonhall won the Team event with a net 138 gross 165. The "boys really done good" and both of them were a credit to Braids both on the course, and when graciously accepting their prizes. Young Jack (12 years old) could be our Braids champion for the next 4 years.t would be good if we could invite the two boys to our meeting, perhaps during the October break. Next years final will be in Lockerbie.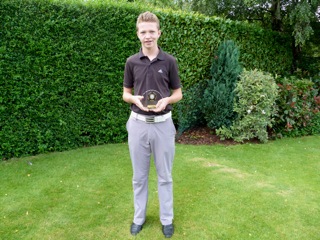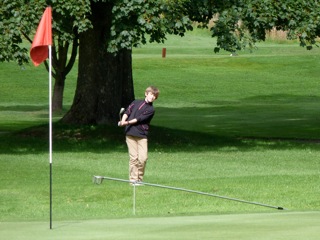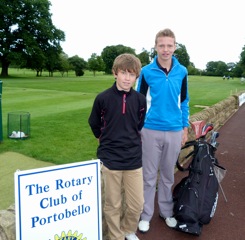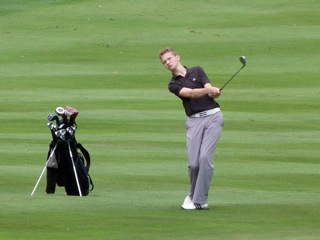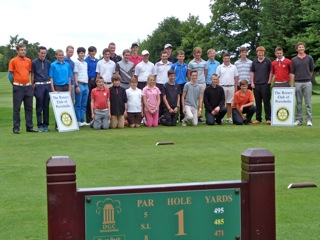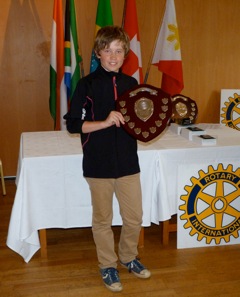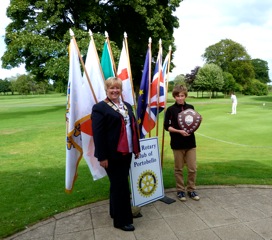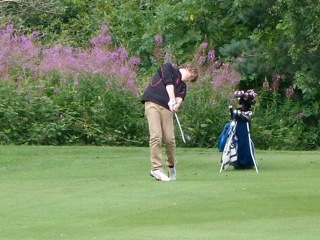 Club Competition
Our competition was held at Mortonhall GC. The weather was kind and the golf superb. Congratulations to all who took part and in particular the prizewinners.
Scratch winner - Calum Keane
Handicap winner - Katie Darling
Handicap runner up - Jake Edgecombe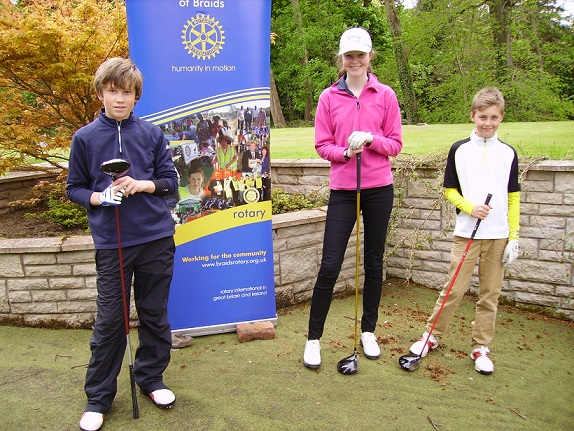 The Young "Masters"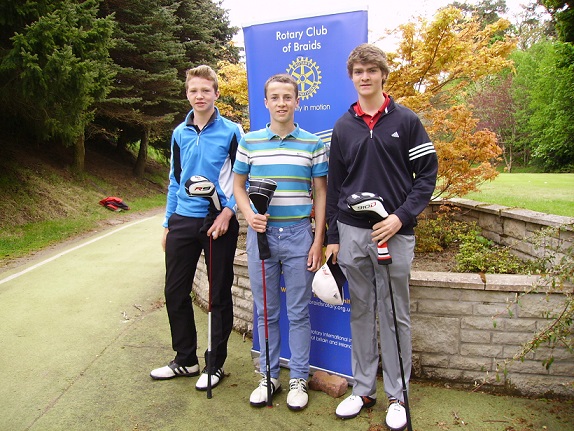 More Young "Masters"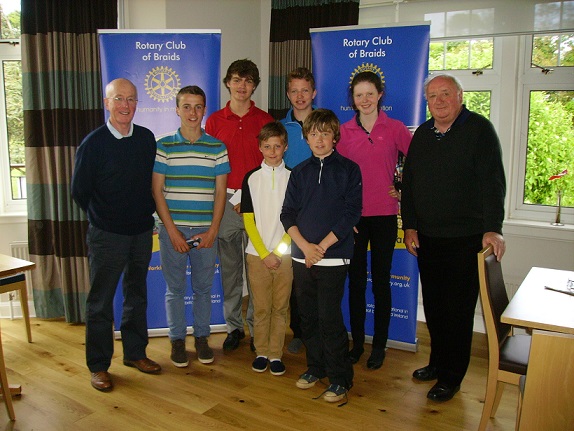 The Prizewinners, competitors and some "not-so-Young Golfers"!
Young Photographer - our entrant has won the District heat and is being entered in the National final. Many congratulations to our competitor.
Interact - the Firrhill High School Interact club are focussing on exams at present and a new group was formed in June.
--------------------
This years chair is Rory MacKenzie and our activities this year include:
Interact
Rotary Youth Leadership Awards
Young Citizen
Young Musician
Young Golfer
JOIN ROTARY AND MAKE DREAMS REAL