Our "EXIT sign" project is helping people with dementia find their way out of confusing public spaces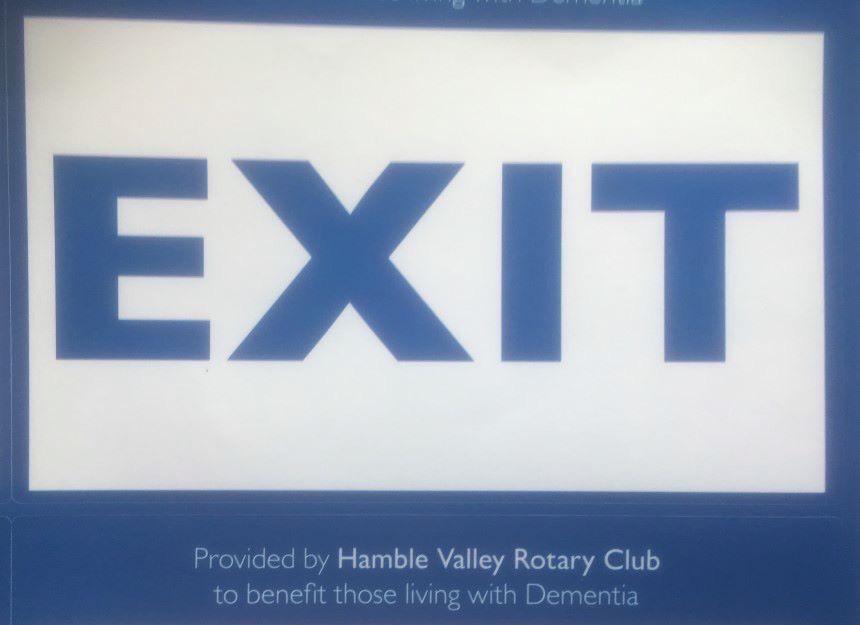 At our first Dementia Friends Programme, a participant told us of the problems of a carer who was able to accompany their partner everywhere except when they visited toilets in public places. They spoke about the confusion that their partner felt when, about to leave the toilet, they had no memory of the door which was the exit.
We have commissioned a supply of EXIT signs which we are offering free to the owners of premisies where current signage is inadequate. It's a very simple initiative, and one we hope to encourage other Rotary clubs around the country to adopt.