Major Classic Car and Bike Show at Cromford Meadows
Sun 19th June 2022 at 10.00 am - 4.00 pm
Sadly Covid 19 cancelled 2020 and has also cancelled 2021. We are now planning for the 2022 show on Father's Day 19th June 2022.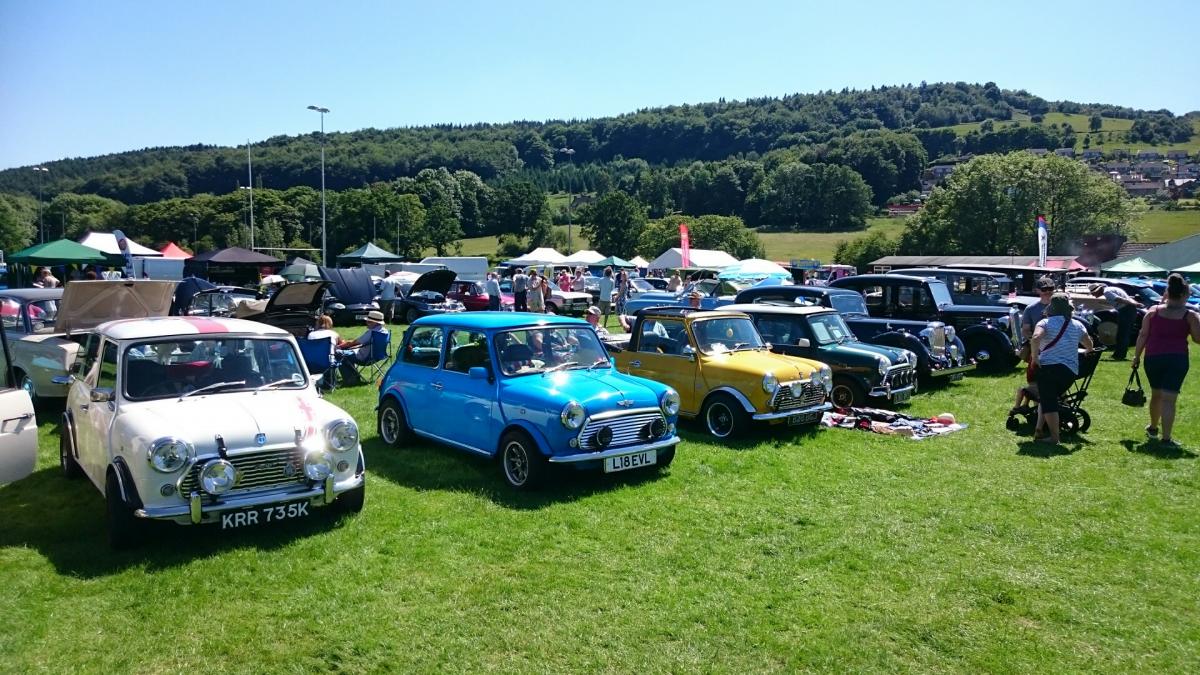 Exhibitors and Traders are very welcome and can access the details and application form by clicking on the link below
Notice_to_exhib_and_Traders.pdf

or you can email on info@cromfordclassics2019.co.uk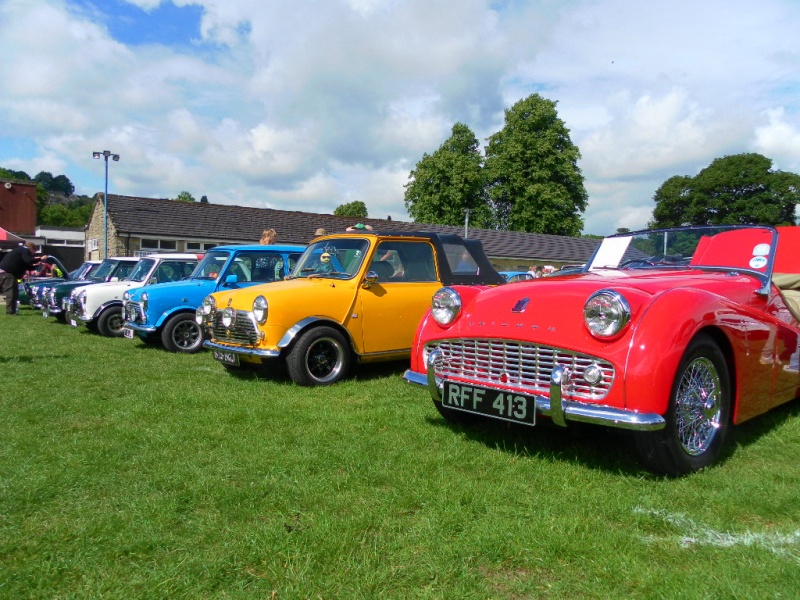 Four years ago, Matlock Rotary Club and Matlock Rugby Club took a punt at organising a classic car and bike show, not knowing whether it would be a success. It has now grown into an established show and attracts visitors and exhibitors from far and wide.
This year's show, held on June 17th, at Cromford Meadows, drew in over 200 classic cars and around 20 classic motorbikes. Visitor numbers were over two thousand and everyone had a great time.
A lovely carnival atmosphere was provided by Ashover Band playing popular brass band music.
The funds raised by the show go towards developing the facilities at Matlock Rugby Club and funding Rotary projects in the community, such as the Highfields School Bursary Award, or helping charities and good causes.
The best car in the show was awarded to Dave Bull of Chesterfield, the proud owner of an immaculate 1949 Buick Dyna Flow.
The best motorbike in the show was awarded to Jon Lambley, of Matlock, who owns a beautifully restored 1949 Vincent Series B Rapide.
The President of Matlock Rotary Club, Julian Hammond said "I am delighted by the support that we have had for the show and I would like to thank the organisers, our partner, Matlock Rugby Club, all the exhibitors and stallholders, and the children's ride providers for making this show a success."
Photos below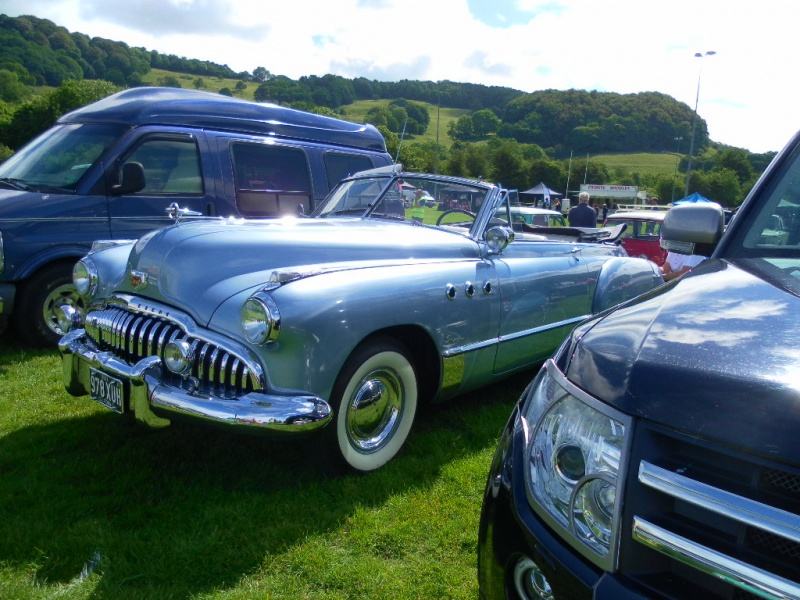 The winning car, 1949 Buick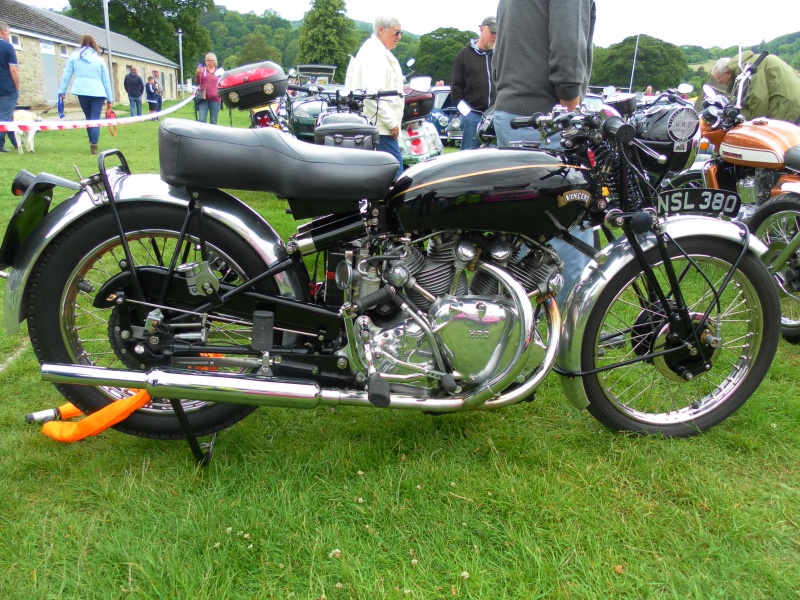 The winning motorbike, 1949 Vincent B Rapide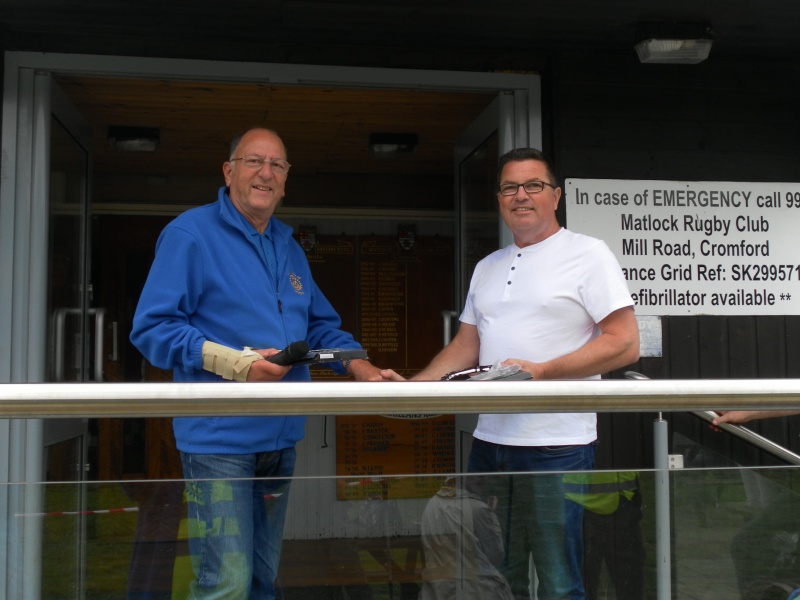 President Julian Hammond presenting award to Dave Bull in the white shirt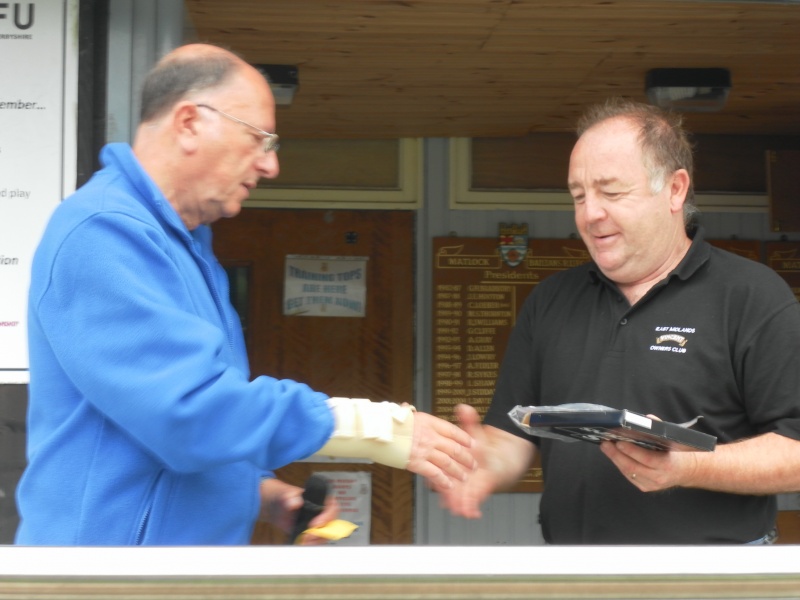 President Julian Hammond presenting award to Jon Lambley in the black shirt