St Andrew's Night
Thu 28th November 2019 at 6.30 pm - 10.30 pm
The Club will be holding a special evening to celebrate our Patron Saint, St. Andrew – Guest Speaker Malcolm Roughead, O.B.E. H&R: John McDonald and David McLeod VoT: S.V.P. Katrina Gibbons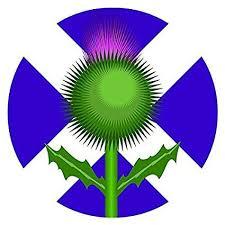 St. Andrew's Night
To be held in:
Bellingham Suite
Belmill Hotel
45 Hamilton Road
Bellshill
6.30pm for 7.00pm
Guest Speaker:
Malcolm Roughead, O.B.E.
Musical entertainment by the 3 M's
Dress Formal
for Tickets: £28.00 p.p. (including welcome drink)
contact Katrina Gibbons or Charles Keeper
Tonight, the Rotary Club of Motherwell and Wishaw held St Andrew's Night Dinner, in the Belmill Hotel, Bellshill, to celebrate our Patron Saint.
The Rotarians, their partners and friends were addressed by Malcolm Roughead, OBE, the Chief Executive Officer of VisitScotland, who spoke on the methods used to attract visitors to Scotland. He highlighted the growing importance of social media in their work, giving examples of advertising in various languages, including Japanese. China has emerged as a very important the new market. The, fairly new, ability of the Chinese to travel, the increasing wealth of their tourists, not to mention their interest in the Harry Potter series and Outlander, makes them attractive visitors to Scotland.
The musical entertainment was provided by the 3M's whose recordings of religious music are heard frequently on Radio Clyde and, as a result, they have sung at many weddings and corporate events. All funds raised from the group's performances are donated to charity and £100.00, from tonight, were given to the Moira Anderson Foundation.
A raffle was held and the proceeds, £281.00, will be shared by the Salvation Army and the Basics Foodbank.
Senior Vice President, Katrina Gibbons, proposed a comprehensive vote of thanks.