Lighting Up 2019 Preview
Prestwick Rotarians support Lighting Up 2019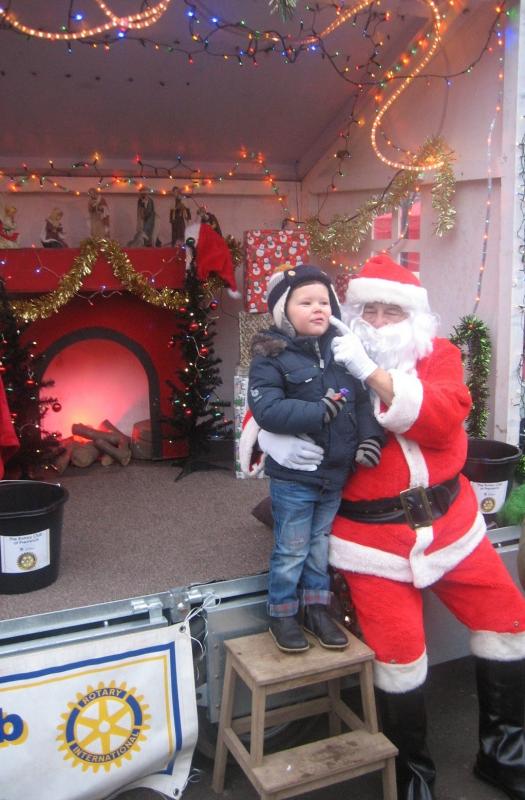 Prestwick Rotarians support Lighting Up 2019

Prestwick Rotary Club members will be out in force at Lighting Up on 24 November. We have a grotto ready and waiting for Santa, who will be giving out sweets to children, as well as noting what they want [ but might not get ! ] for Christmas. There is no charge to visit Santa in his grotto, but there is a bucket collection for charity, should people wish to donate. Last year the generous people of Prestwick donated over £300, which has been passed on to local deserving charities. Santa is a great hit with children and parents alike, so make sure to pay him a visit in his grotto at the Cross.
In addition Prestwick Rotarians will be manning a tombola/bottle stall just outside the Prestwick Post office at the Cross. Any profits will go towards charity, and there will be very good prizes on offer, so be sure to pay us a call.
If you wish to know more about Rotary, and are thinking of joining us, we would be delighted to invite you to one of our Thursday evening meetings at The Parkstone Hotel in Prestwick. Its a nice way to spend a cold winters' evening.
Prestwick Rotary Club is a friendly, relaxed bunch of men and women, from a wide range of backgrounds, all keen to have fun, and a good social life, whilst doing what we can to improve our own lives, and the lives of others, in Prestwick and the local area. We wish everyone a very merry Christmas and New Year.